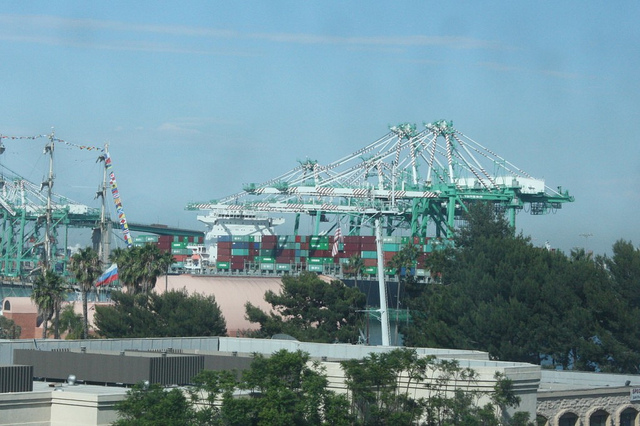 San Pedro is a working port town and we struggled to find much accommodation here apart from rather large chain hotels frequented by businessmen, cruise passengers and strangely rather a lot of Mexican wedding parties. It was in a café here that we estimated that we had about three weeks of a quickly depleting budget left for travel in the US and it was becoming clear that we'd need to get jobs ASAP if we were to even consider being able to get the rest of the way around the world. We therefore set our sights on Australia or New Zealand as our next destination. Our trip to the docks was fruitless and it's clear that the days when you could go down to a port and hop on a boat destined for a far off land are pretty much gone (give or take a few drunken stories from yacht clubs) and you most certainly can no longer work for your passage either. If you want to secure any type of freighter travel, you are going to have to pay for it and the internet is your best bet as most freighter companies will not deal direct, only through freighter agents. A few good agencies we have found are:
Hamish Jamieson at Freighter Travel  (www.freightertravel.co.nz/company.php) – though threatening to retire we're hoping his recent holiday has refreshed him enough to carry on for a bit! Hamish is an expert on all things cargo and will answer all realistic questions quickly and to the point.
Globoship (http://www.globoship.ch/), a Swiss company, are fantastic agents and will answer questions in English if your German is as bad as ours. They advertise last minute passages (usually due to passenger cancellation) on their website and most importantly, they seem to add the least amount of booking charges/agent fees onto travel costs, which always helps.
Strand Travel (Voyages section – http://www.strandtravel.co.uk/voyages/) deal with passenger bookings on container vessels and are very quick to answer any queries.
The slightly higher-end Maris Freighter Cruises are also helpful (http://www.freightercruises.com/) but are more of a travel club (and have the slightly higher prices to match).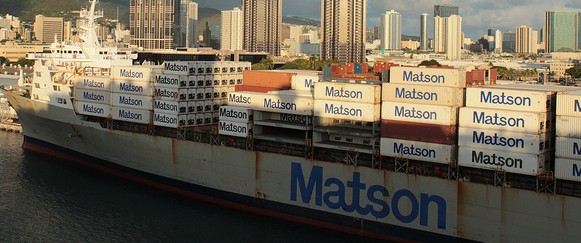 We found that the best way to approach freighter travel research was to explore all the agents' websites with our route in mind, pin-pointing which companies are listing voyages to and from our chosen region and ruling out those which weren't, so we wouldn't bother them with irrelevant questions (having said that, if you can't find any good information on available routes, it's always best to email as you never know what upcoming routes the company might have on its radar). We then followed this research up with an email to specific agents outlining the exact route we wanted to travel and the time of year we wished to go, mentioning particular vessels in our title, if appropriate. Routes between Australia and New Zealand, from the US to Australia/NZ and Australia to South East Asia are extremely popular and one of the main problems we experienced was conflicting advice regarding when it's best to book. Some online information sites recommend booking early as these routes reportedly get booked up six or more months in advance, while other agents told us it was best to wait when we tried to book in advance (which we did before we left the UK), saying that they had nothing available at the moment, but that routes were only announced six weeks before travel so best to try again nearer to our departure date. Some vessels make regular, repetitive sailings the along the same route (i.e. doing a circle once every few months) and these are generally the easiest to book in advance, but slicing and dicing these routes can also often lead to problems of its own. For example, there were a number of freighters operating routes between the US and NZ/Australia, some via islands in the South Pacific, others only going direct, but these were often part of much longer trips. The freighter companies tend to prioritise passengers according to how long they want to stay on board a vessel (because of the logistical and administrative cost of taking on new passengers), so even if there was a cabin free, many were reluctant to book us on for only a 15 day part of a 40 day trip. Contrary to popular opinion, freighters are not cheap either and are often more expensive than cruise ship voyages. Generally you are looking at paying around EUR90-110 per day, which can quickly add up for a long voyage – we found one possible route which would take us from California to American Samoa, where we were told we could quite easily find a connecting vessel heading NZ way, but it was going to cost us EUR3,195 per person, not including the next leg of the journey to Asia)!

After a lot of phone calls, it seemed that there were no trans-Pacific cargo passages available in our time frame which wouldn't also use up our entire budget. This was a bit of blow, but there was still the option of a passenger liner which we were hoping we wouldn't have to take, but 'needs must'. As UK citizens we weren't allowed to book through US agents who offer dirt cheap cruise deals but there are a couple of UK agents who can arrange deals for you on the same cruise lines, for just a little bit more – namely Cruisedeals (http://www.cruisedeals.co.uk/). We were lucky and were able to get a very good rate on a ship in the Holland America line travelling from Long Beach in Los Angeles to Sydney, Australia via Hawaii, American Samoa, Samoa, Fiji and New Caledonia, leaving on the 10th September. This wasn't our ideal outcome but was as close to one as we were going to get price and destination-wise. Although we didn't want to travel by cruise-liner, the much cheaper cost meant that we would also be able to get to Australia with some money left to tide us over while we looked for jobs, so our lack of funds ultimately made the decision for us. We also learned valuable lessons for onwards travel and began to look into options for cargo passage from Australia by letting all the agents we had emailed about the trans-Pacific voyage know that this is what we were looking for next, while also making our budget clear by emphasising that we were more or less only interested in direct voyages only.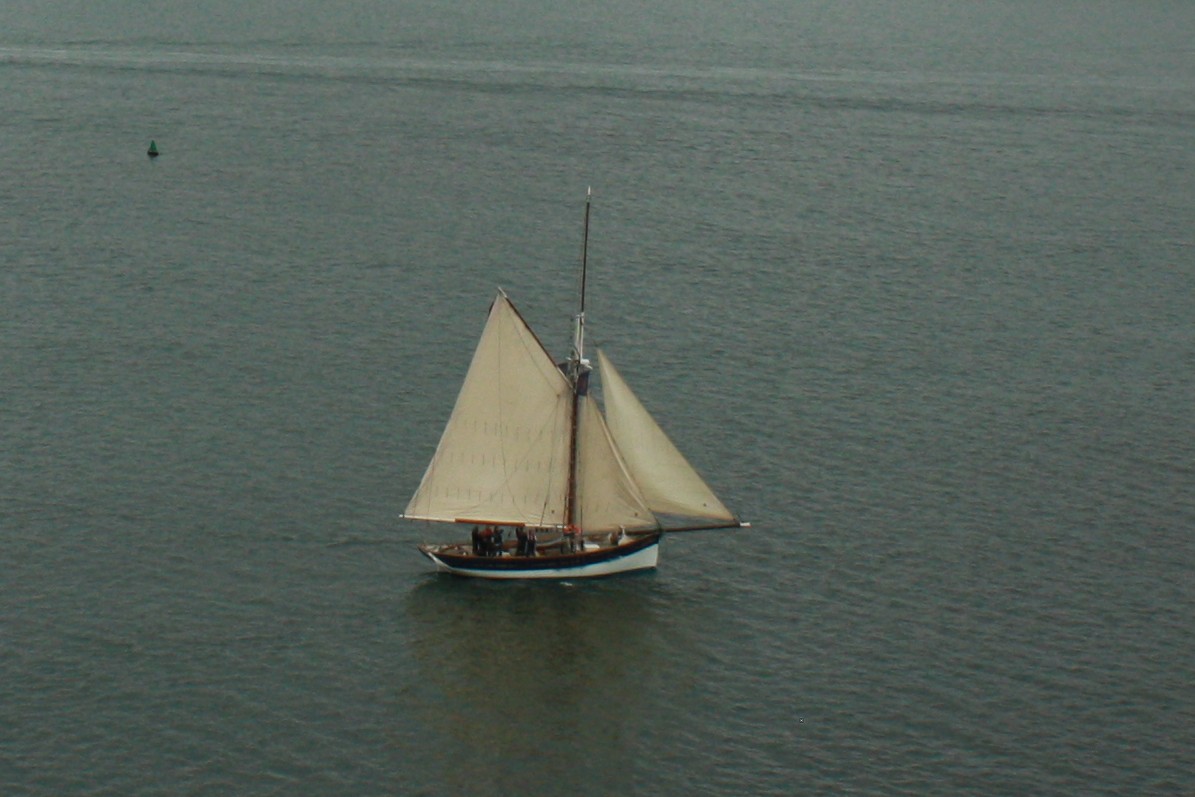 If we were to do this trip again, we both agree that gaining crew skills before you set off is a very good idea as it provides you with more options. It is not often that you will find a small boat travelling the huge distance that we needed to go but if you have time, are very flexible and get talking to the right people, it can happen. We did meet a couple of people who had crewed from the US to Hawaii and then found interlinking boats between the South Pacific islands – so it is possible, even though it took them a total of four months (and knowing how to sail is particularly useful as most crews do not want to carry the burden of inexperienced passengers). There are many 'need a crew/boat' websites out there but the best we found was:
http://www.findacrew.net/ – the search engine is fantastic and can tailor what you're looking for according to your skill level, destination and budget.
Unfortunately, there was nothing on there at the time we wanted to sail from the US but we will be keeping a close eye on it for the rest of the trip!
Although our trip to San Pedro didn't yield any freighter-travel joy, it was here that we finally encountered some sea travellers of a very different kind, who we'd been tracking for a while on their parallel voyage along the coast…