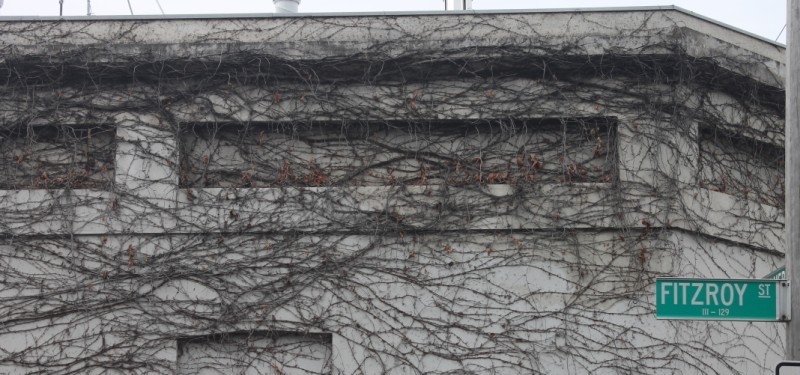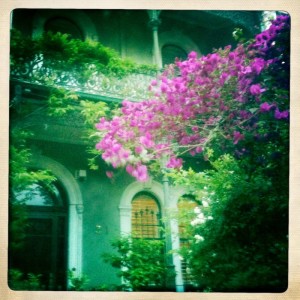 It didn't take long for us to fall in love with Fitzroy and its surrounds; its streets never failed to entertain, subtly changing overnight, just enough to keep you on your toes. One day a shop-front would be filled with yarn or paintings, the next crammed full of Christmas trees or dried leaves.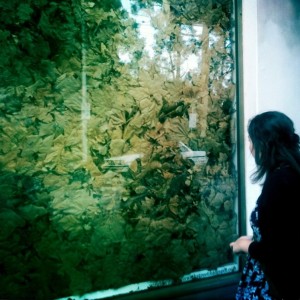 Even the pubs play host to pop-up shops, meaning that local artists and creatives are always guaranteed an affordable space to exhibit their work. The street artists get involved too, brightening up and constantly re-designing the walls outside of shops so that nothing is ever burdened with the label 'familiar'. Meet Me at Mike's, PanelPop and window99 are just three examples of metamorphosing shops which characterise the area.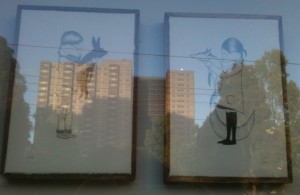 I have seen other places try and fail at the same thing, becoming ordinary through their desperate attempts to be different, but Fitzroy manages to avoid this somehow. Perhaps this is due to its close-knit community, who make the place somewhere a joy to spend time (several TV shows have been set here – the cult soap opera Offspring and several scenes from the recent TV version of The Slap) or perhaps it is down to an evolved approach to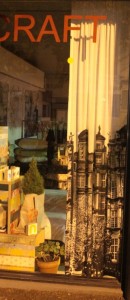 lifestyle. There is space to live and breathe here and something of an unapologetic quest for happiness of which the many craft and organic shops are a central part. Sustainability is more than a buzzword here, and I found there to be a much greater general interest in knowing where food has come from, supporting Australian growers, local markets and independent shops than I had seen back in London (where convenience still tends to win out overall). Given the number of fairtrade stalls, environmental festival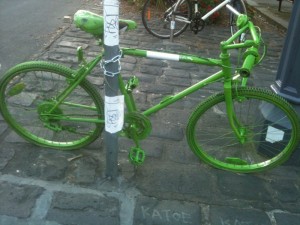 s and sustainable fashion events in action, I'd say this is something of a growing trend. Apathy was not something I felt here – there were protests against GM foods being organised, alongside the ever-present Occupy Melbourne camp and loudly voiced concern over industries moving into foreign ownership, for example the Australian Wheat Board (who sell wheat on behalf of Australian growers) by Cargill and Fosters by a UK company; even in the larger supermarkets most products bear the label 'proudly made in Australia' or 'made in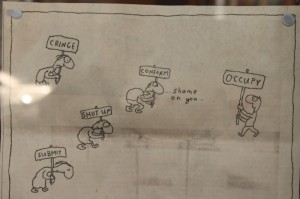 Australia from local and imported products' – there is a huge emphasis on supporting the country's home-grown and home-owned industry, which seemed to give people a sense of pride. Of course, you find the same multi-national companies (look for the sky scrapers) in the city as you do in any other in the world, but they haven't come to define the city or the way its people live in the way I have seen happen elsewhere.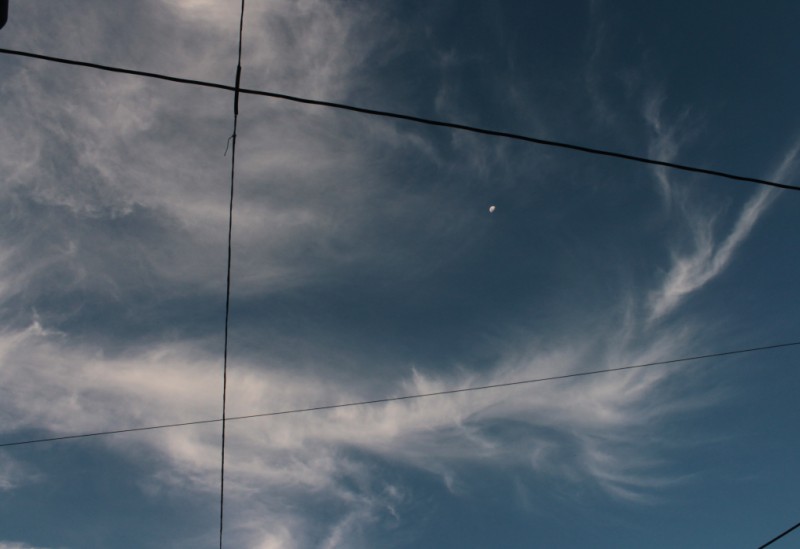 Amongst this abundance of independent enterprise is a very healthy independent bookshop scene, with sometimes as many as three being found along a stretch of the same street.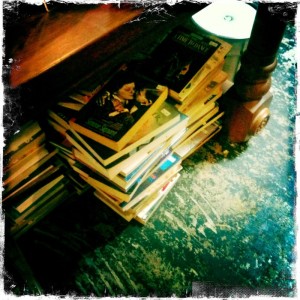 Having visited a fair number of these (Paperback bookshop, Readings, Brunswick Street bookshop, Books for Cook, the Travel bookshop, Collected Works and Searchers), I was amazed to find that there was almost no discounting and they were nearly always full of browsers. A new release paperback is commonly priced at $29.95 which equates to about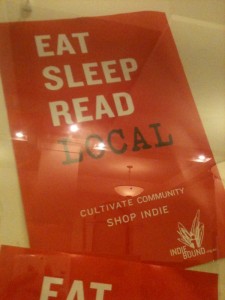 £20, but people still buy them. I asked whether Amazon was seen as a threat and apparently it doesn't have a distribution base or even a website in Australia but it will ship for free from the UK if you can wait a couple of weeks for the book to arrive, although this does mean that if a book has been released in Australia first you'll have to wait until its UK release to have it shipped. Amazon's relative sluggishness here has served the bookshops well and although increasing rents are a problem for some of the smaller ones, the general tendency to support local enterprise seems to tide them over for the time being.
The health of the independents could also have something to do with the fact that average w