Descartes Coffee (327 N Michigan Ave, Chicago, IL 60611)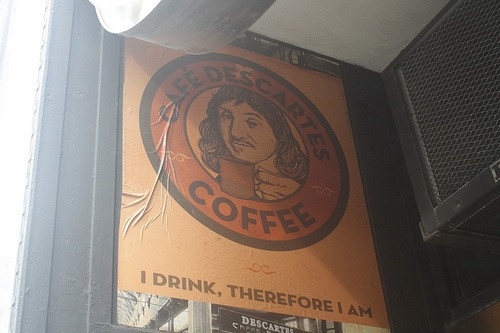 Descartes Coffe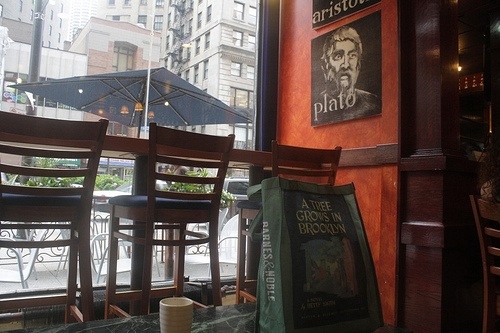 e is the antithesis of Starbucks (despite playfully hijacking their logo style and lights). It's a small, independent coffee shop that is located in a few places around the city, but originated in a stall at the University of Illinois campus in Chicago. The one we visited was just a half-mile walk north of the Millenium Park. The café has a very laid back feel, and sports style portraits of the usual philosopher suspects – Plato, Nietzsche, Kant and Sartre (notably absent: Bertrand Russell and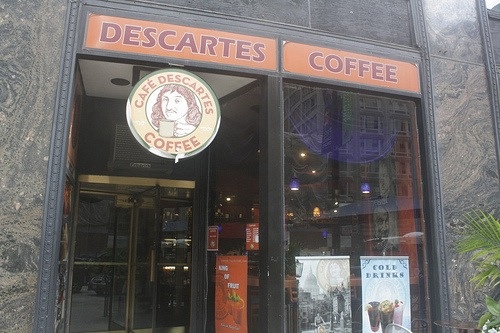 John Stuart Mill!). The coffee is all provided by a local microroastery (run by the same) and there are also philosophy lectures on-site once every now and then. At the time of writing, they don't have a website, only this holding page, so to find out what's going on you'll have to give them a call on (312) 263-0583.

Fox and Obel (401 E. Illinois, Chicago IL 60611)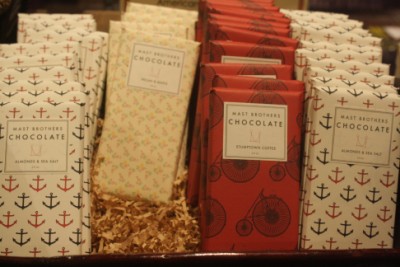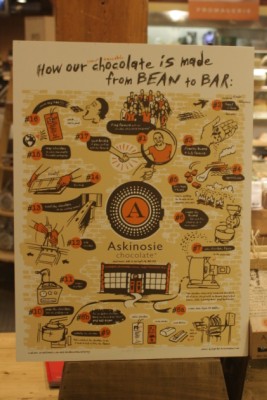 Located in the Streeterville district, just a few minutes' walk away from Navy Pier, this independent grocery store and café serves a vast array of local and ethically sourced food. The café's tomato soup served a deliciously cheap staple lunch for us while in Chicago (very simple, just pureéd tomatoes, pesto oil and a few herbs) with hot, freshly baked bread on the side.
Highlights from the shop included a wonderful selection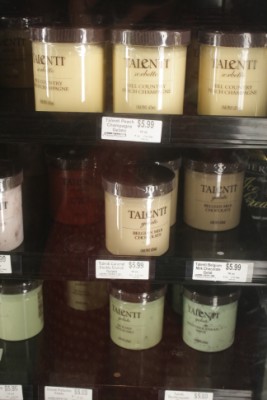 of sweets and chocolates produced as part of a direct initiative with growers in South America; a colourful cabinet of ice creams/sorbets from local producers (with flavours such as Champagne Peach and Mediterranean Mint); a deep cave of wines and liqueurs next to an enticing looking cheese counter and perhaps best of all, a vegetable/fruit section full of luscious looking seasonal/locally produced items which were sprayed with a small water spray every few minutes to keep them fresh and hydrated.