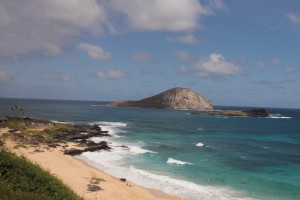 Our first stop in the South Pacific was Hawaiʻi which I had been looking forward to visiting, especially since learning about indigenous Hawaiian culture from a Hawaiian man (who was going home to Hilo) on the boat. Not surprisingly, prior to Western contact, Hawaiʻi's native dwellers led a completely sustainable life. Their very language points towards the importance they placed on maintaining the balance between nature and human influence:
Kuleana – means both privilege and responsibility
'No make big body' – try to not to act like you own the place
Kane - Life giver or life by Nature
Papa - Earth Mother
Aloha – Most commonly used for hello and goodbye but also encapsulates affection, love and mercy
ʻOhana – the family or community you share with (not necessarily defined by blood)
Kamaʻāina - child of the Soil

and a phrase I particularly like: Holo Holo – to go out for the fun of it, where it's not the destination but the journey which counts.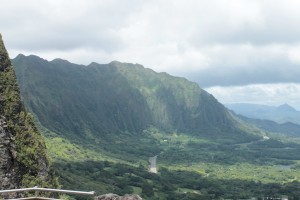 Those considered to be native Hawaiians (Kama'āina's) are descendants of the ancient Polynesians who settled the islands before it was 'discovered' by Captain Cook in 1778. In Hawaiian society, children were traditionally raised outdoors and had strong ties with nature, respecting it as the sustainer of life. They grew up to be caretakers of the land on which they lived and this land was traditionally divided into sections known Ahupuaʻa. Every person living on each Ahupuaʻa had access to shared tools in order to work their land and were also entitled to share in all its produce.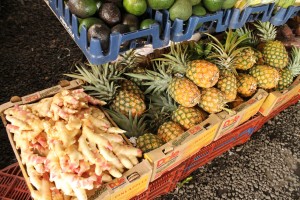 The concept of land ownership did not exist in Hawaiʻi until the flurried arrival of Westerners (in the form of traders, whalers, missionaries and politicians) who put pressure on King Kamehameha III to introduce a land ownership system similar to the ones they were used to in their home countries. The Great Mahele (land division) took place in 1848. Two years later The Kuleana act of 1850 was brought in, which did grant 'commoners' the right to apply for ownership of land they cultivated and had Kuleana over, but for many the concept behind the application was a new and foreign notion and the application itself required the ability to read and write. The majority of islanders were illiterate and so were therefore ultimately cheated out of their land.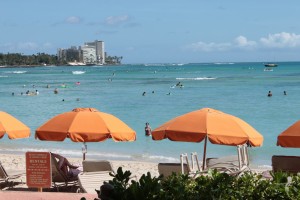 Estate development remains a large problem for the native population of Hawaiʻi as foreign investors continue to drive up land prices. Western control of Hawaiʻi also had other consequences in the form of the suppression of native culture, language and history. Teaching the Hawaiian language in schools was banned until the 1980′s and the agricultural system was changed beyond all recognition (to date, a large proportion has been set aside for mono-cropping, mainly consisting of pineapple and sugar cane crops, though both are now in decline as a result of factories moving to cheaper production sites in Asia and South America).
However, by the 1970′s – perhaps in response to the growing Americanised view of Hawaiʻi held by tourists and the wider world – what has been termed as the 'Second Renaissance of Hawaiʻi' began to take shape.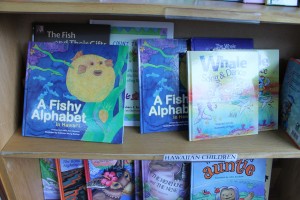 This centred around a resurgence of Hawaiian culture and tradition, through which people began to trace back their roots and rediscover their language, traditional ceremonies, voyaging techniques, storytelling and other indigenous practices. Today, there are groups whose mission it is to promote Hawaii's Hawaii through offering alternative travel experiences to visitors and tackling the agricultural problems with an organic/sustainable agricultural programme – see the Hawaii Farm Bureau Federation for more details. The island of Moloka'i has also seen success through protest action which was aimed at blocking cruise liners docking at, or near, the island. Back in 2002, a Holland America liner tried to dock and was greeted by over 100 protesters waving banners and wearing t-shirts displaying the slogan – 'No Cruise Ships on Moloka'i'.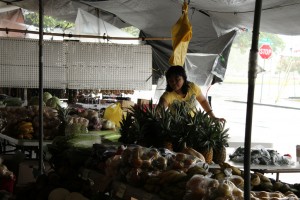 The protesters were mainly taking action on environmental grounds but were also keen to show that "if you're going to do business on Moloka'i, you're going to have to go through a community process first", something the cruise line had thus far avoided. Their protest was successful and to this date no liners have docked on the island. The islanders do welcome visitors who journey by ferry from other islands and arrive in smaller numbers, thereby limiting their impact on the natural features of the island and the reefs which surround it.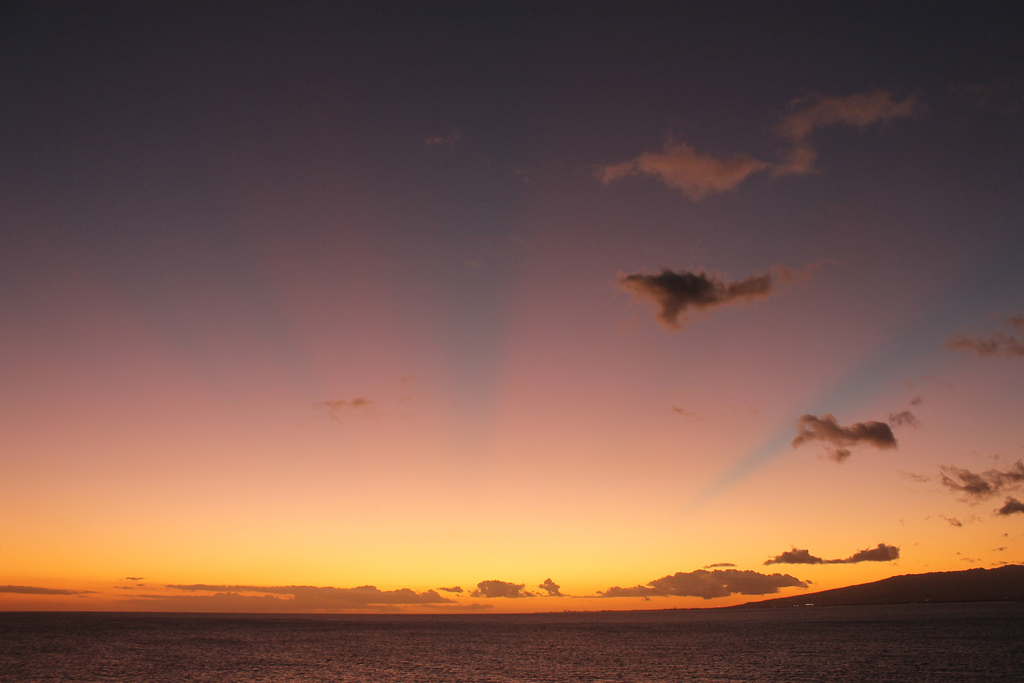 See our next post for our time in Hilo, Kona and Honolulu…