Santa Barbara Roasting Company (321 Motor Way  Santa Barbara, CA 93101)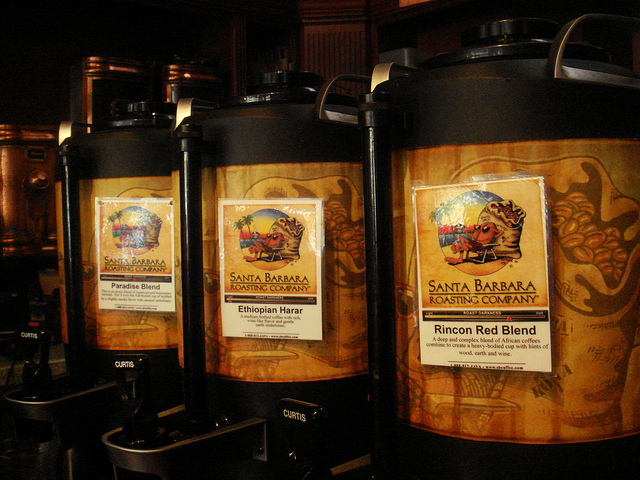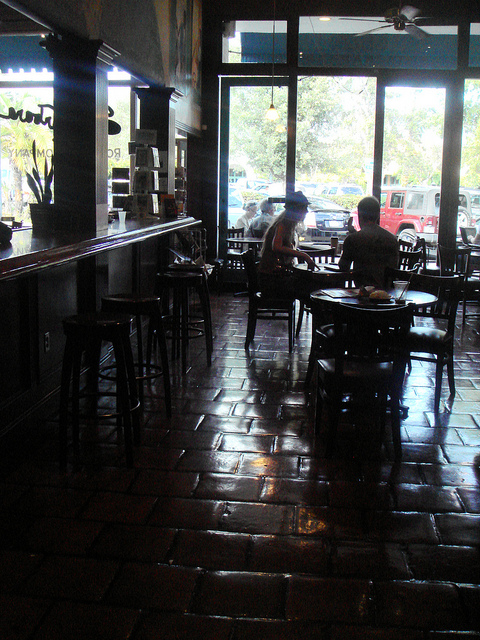 Located a little way off the main street, not far from the beach is a small roastery with a great selection of international coffees. The smell of fresh brew oozes down the street and there's a wide variety of just-roasted blends to sample from. We tried the Ethiopian Harrar, and a couple of sips from the others. Nice and cool inside (with interesting cat mural) – well worth the visit.
Santa Barbara Farmers' Market (232 Anacapa St # 1A  Santa Barbara, CA 93101)
Delicious fresh produce. For their weekly schedule click here.