Santa Barbara may be the official Californian home of the annual 'Earth Day' festival (first started there back in 1970) but Santa Monica is proud to have been surfing the sustainable movement wave for some time before the word sustainable 'beca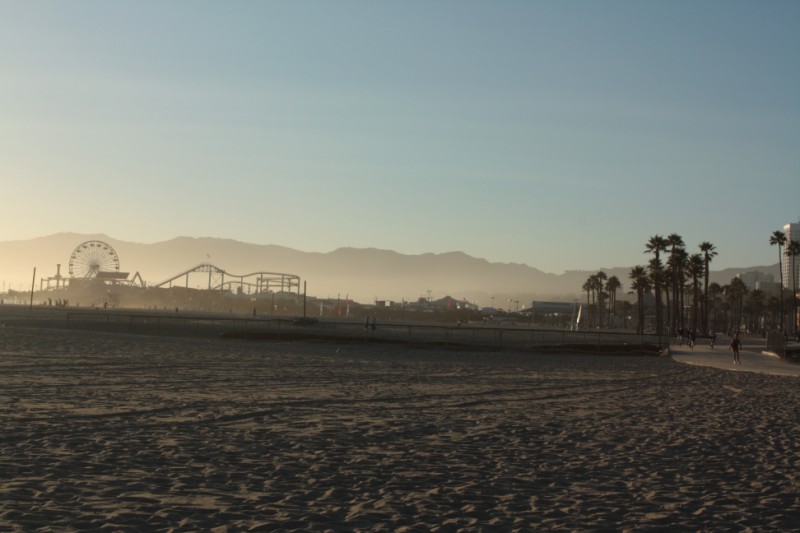 me a household name'. It takes its Green credentials seriously and is recognised as one of the top 10 sustainable cities in the US, its mission to ensure that: 'as a community, we can live well today without compromising the ability of future generations to do the same'. It also proclaims itself to be 'California's most celebrated beach City' and even that iconic beach skyline contains the world's first solar powered Ferris wheel – which is perhaps as good a reason to celebrate it as anything else. Sustainable living here doesn't seem to equate to a getting back to our roots in nature but more to a reinstating of the 'self' within the city (also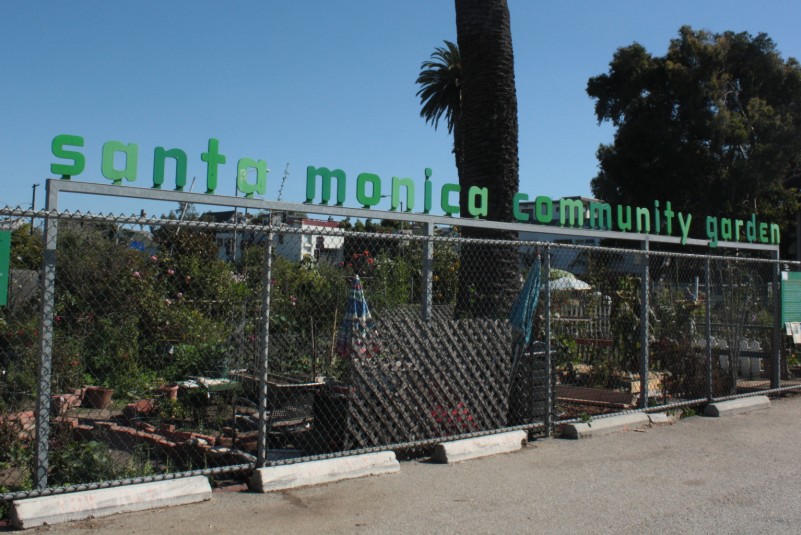 known as finding one's 'urban eco-living' balance, I was told). The place is full of therapist offices, juice bars, yoga centres, raw food canteens, sweet but controlled community gardens, 'green living' shops, roller blading & biking lanes and trendy clothing swap-shops. Spending quality 'me time' also seems to involve a lot of talking and there were many amusing mobile phone conversations to be overheard in the cafes and restaurants down our road.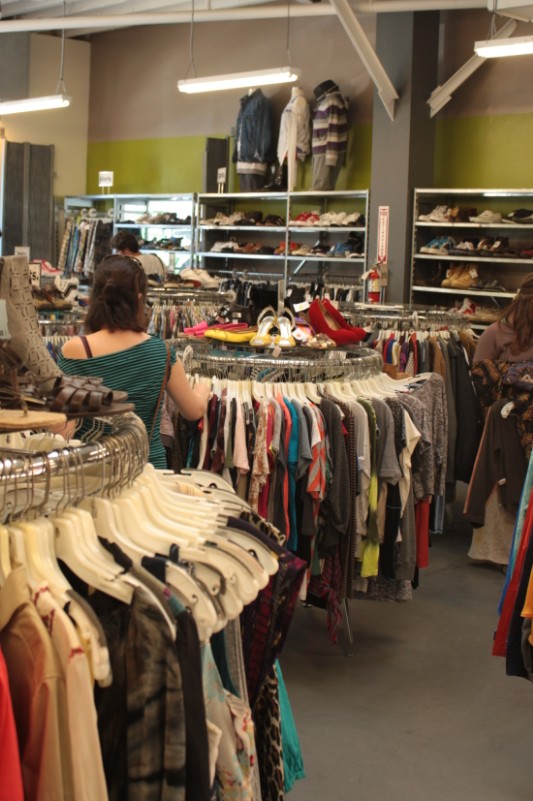 During our short stay in Santa Monica, we lodged at the very pink on the outside but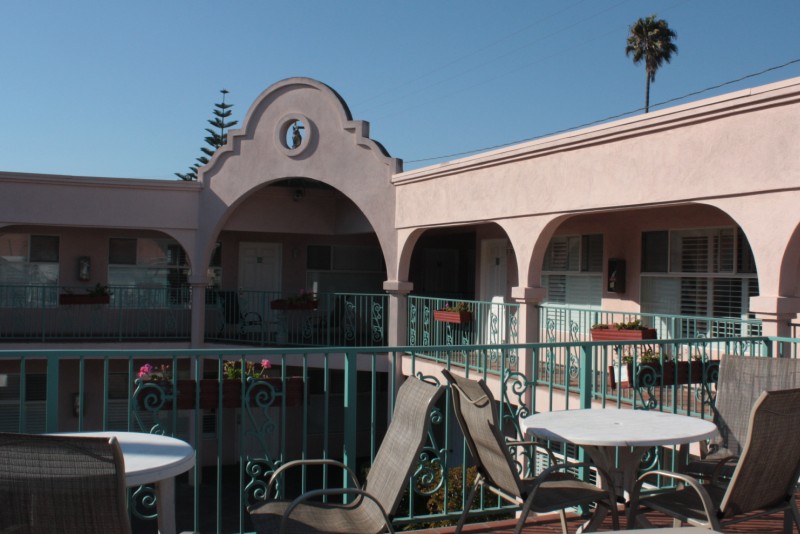 green at heart, family run Sea Shore Motel on Main Street (which is also apparently the 'greenest street in Santa Monica'). 'Green' businesses along the parade are rewarded according to the efforts that they put into:  environmentally-preferred procurement; employee education; 'Reduce, Reuse, Recycle' practices; using environmentally friendly/sustainable products for building work; promoting alternative transportation and using natural daylight and ventilation instead of electric lights and HVAC systems. For restaurants, it additionally helps if they compost all organic waste via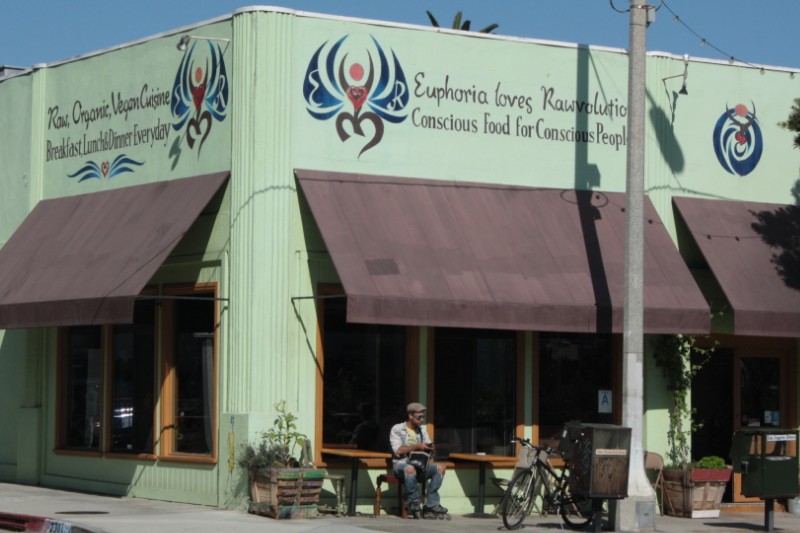 the City of Santa Monica Food Scraps program; use eco-friendly cleaning products and biodegradable to-go containers usually made from sugar cane fibre and corn. Some of the names of shops along the street do probe that 'only in California' feeling – 'Euphoria seeks RAWvolution – Conscious food for Conscious people' being one of them.  Even though I know they mean food or health conscious in particular, their choice of name lead me to imagine them refusing to serve a line of sleep walking and concussed customers. The food is delicious though (and the choice is plentiful with Mexican, Thai, Indian and Californian inspired dishes on offer).
As sundown approached, we headed for the beach and spent our evening walking along the winding beach paths towards Venice beach and watching the beautiful sunset from almost deserted stretches of sand. It was easy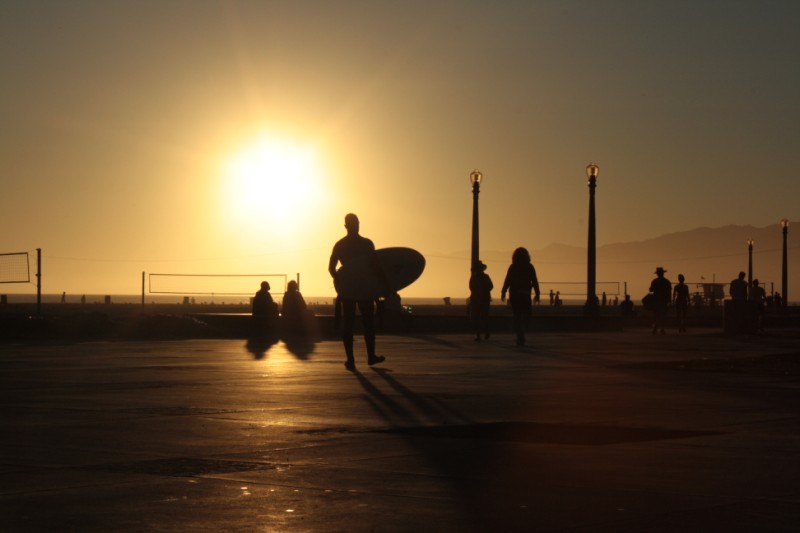 to forget how close we were to LA here (give or take the odd designer track suit and minuscule dog in handbag) but it must be a wonderful proximity for those seeking a space to breathe after a hot day in the hectic crunch of the central city. Before we arrived, I had a sneaking suspicion that the whole 'Sustainable Santa Monica' thing would be at least, in part, fuelled by a lot of Greenwash and city rivalry but I am pleased to say that I was wrong. I was here just five years ago, when open topped sports cars cruising the streets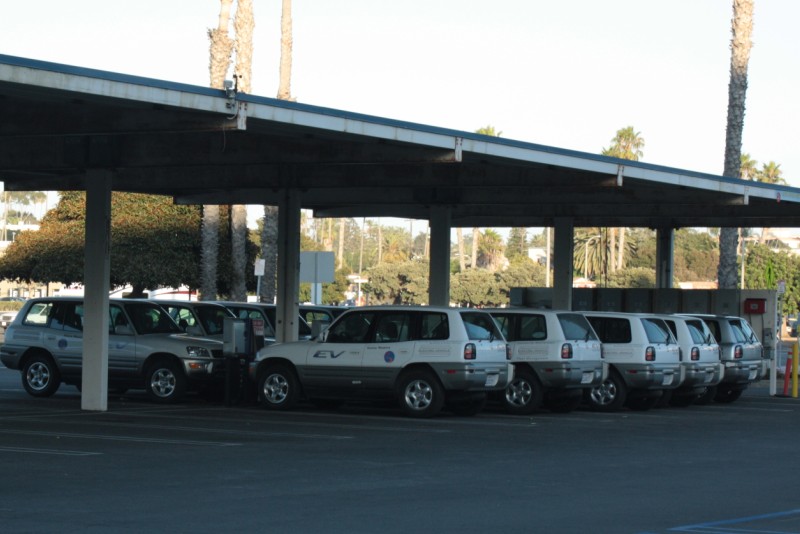 were a very common sight but this time around, there was a new beast on the road – the electric car.  Santa Monica really does seem to have put its money where its mouth is and we saw more electric car charging points/stations here than we had anywhere else in California so far (bad luck Jeremy Clarkson, no excuses for failing to adequately charge your electric car battery here).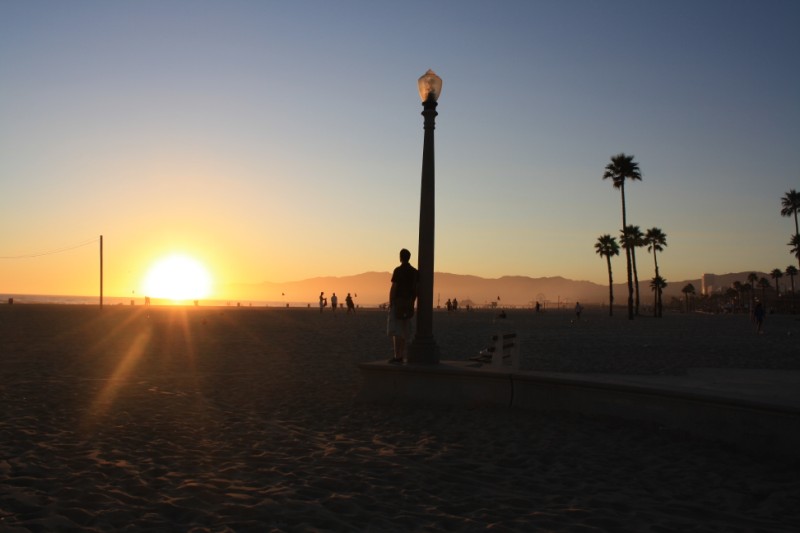 Santa Monica also marked the point in our journey where we needed to start thinking carefully about our onward voyage from the US. We had  heard that San Pedro (a little further down the coast in the direction of San Diego) was a major international port and home to a number of shipping companies. If we wanted to evaluate our options outside of the cruise/freighter routes we had found online then this was the place to go, so this is where we headed next.