As Spring gave way to summer in Melbourne, there was more and more to explore every day as new craft, food and festive markets began to explode onto the scene. Melbourne is known for its permanent markets too, however, and below is a short round-up of the fairs that we particularly enjoyed…
Rose Street Artist's Market, 60 Rose Street (off Brunswick Street), Fitzroy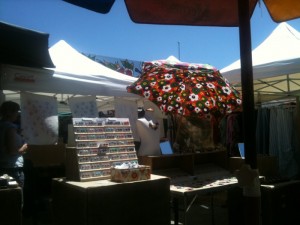 The market on Rose Street blossoms with life every weekend, packed tightly with stalls bearing the creations of many of North Melbourne's local artists – mostly small, quirky items to adorn either yourself or the walls and shelves at home.
Our favourite stalls included a t-shirt seller called Mr. Bucket (who likes a little bit of social commentary with his puns), some notebooks made out of old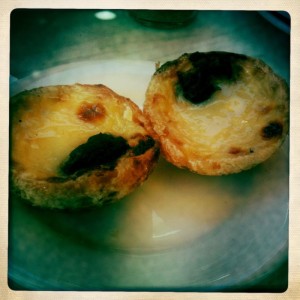 vinyls, jewellery made from beautiful vintage fabrics and a writing set adorned with hand-made stamps.
The food is also artfully prepared at the market's Kanteen café and the coffee and chocolate laced Portuguese custard tarts make for the perfect stall-browsing break.
CERES Food Market, 8 Lee Street, East Brunswick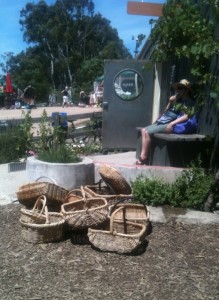 The CERES community gardens, a short tram ride out of town, is definitely worth taking a day to visit. Built on an old refuse site, it is a remarkable example of what can be achieved by environmentally sensitive redevelopment projects. For over 20 years it has moulded itself into a community project and education space for proving and sharing knowledge of how to live in harmony with your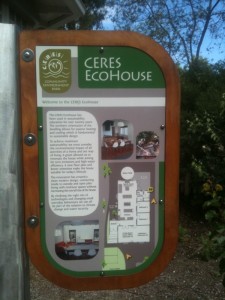 environment. The park contains, among other things: an impressive installation of solar panels; a fully-functioning eco-house (where you can learn about every aspect of sustainable building and home improvements); a world village (complete with a ger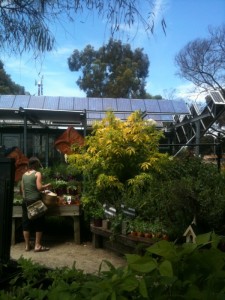 , tipis and mud huts); allotments and crop land; a plant nursery and a fantastic education centre. Importantly, it's a place which actively encourages the local community to get involved and share in what it has created.
The popular food market (on Wed & Sat 9am-1pm) bursts with an impressive range of local and organic produce (think purple and yellow carrots, potatoes of every size and apricots straight from the market's trees). People also bring along excess fruit from their gardens and give it away free to shoppers (plums were the fruit of the mome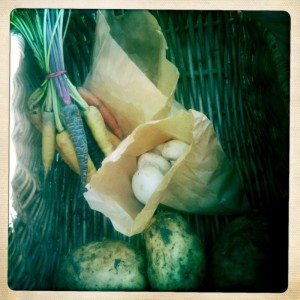 nt when we visited). There is also an on-site organic grocery store which is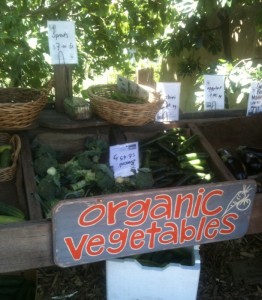 open every day and stocks a very comprehensive range of products, covering everything from granola and grains to ecological and refillable washing detergents. Its neighbouring café is also worth a visit, particularly on market day when local bands take to the shady wood-chip stage to entertain the shoppers. Amongst the market stalls is a Turkish bakery which serves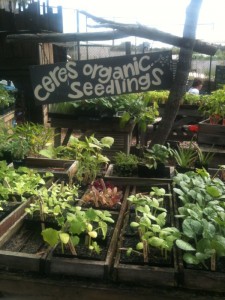 great tasting flatbreads at reasonable prices; some eco/fair trade clothing and jewellery stalls and some general bring-and-buy items laid out on picnic rugs. One of the other Ceres highlights is the comprehensive plant nursery where you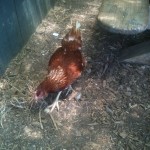 can find pretty much every seedling and product needed to start your own version of the 'Good Life'. For a modest fee you can even rent your own chicken (complete with coop) for a few weeks to see if your life would be more fulfilled with a couple of hens and whether the fantasy of fresh eggs for breakfast is really worth cleaning out the coop.
Abbotsford Convent: Summer Night's Market, 1 St. Heliers Street, Abbotsford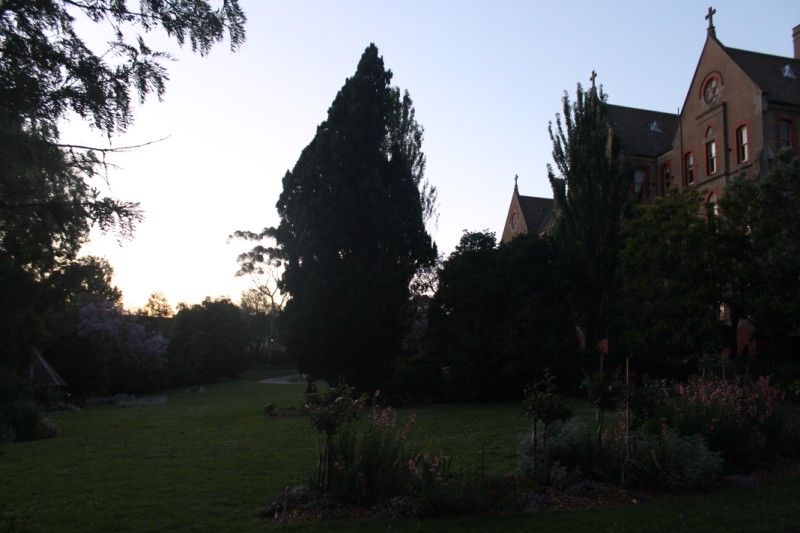 Taking place on Friday evenings throughout summer (kicking off from early December), Abbotsford Convent's summer night market offers an eclectic mix of food and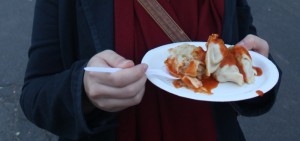 craft stalls alongside the usual convent dri