Terrapin Café (1580 Eastshore Road, Bodega Bay, CA 94923)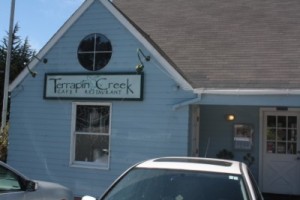 A short walk from the bay itself, the Terrapin Creek Cafe sits in a quaint egg-blue building. It was set up by two restaurateurs from San Francisco (who married each other and moved here) and serves up locally-caught fish dishes and sandwiches. They only serve fish that's in season and available locally. We tasted some delicious fish stew and sweet corn chowder. Crab was off the menu because the Northern California crab catch has been dwindling in recent years.
Roadside Café (1580 Eastshore Road, Bodega Bay, CA 94923)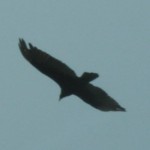 Next to the Terrapin is a small café with comfy armchairs and a homely feel. Run by a father and daughter team who bake fresh cakes and bread, and serve good coffee, the cafe also serves as a community hub for the local art scene. They are also keen wildlife enthusiasts, and told us of an off-the-beaten track road that is excellent for spotting Californian raptors, hawks and turkey vultures (many of whom could be heard shrieking as they circled in the trees above the car park).