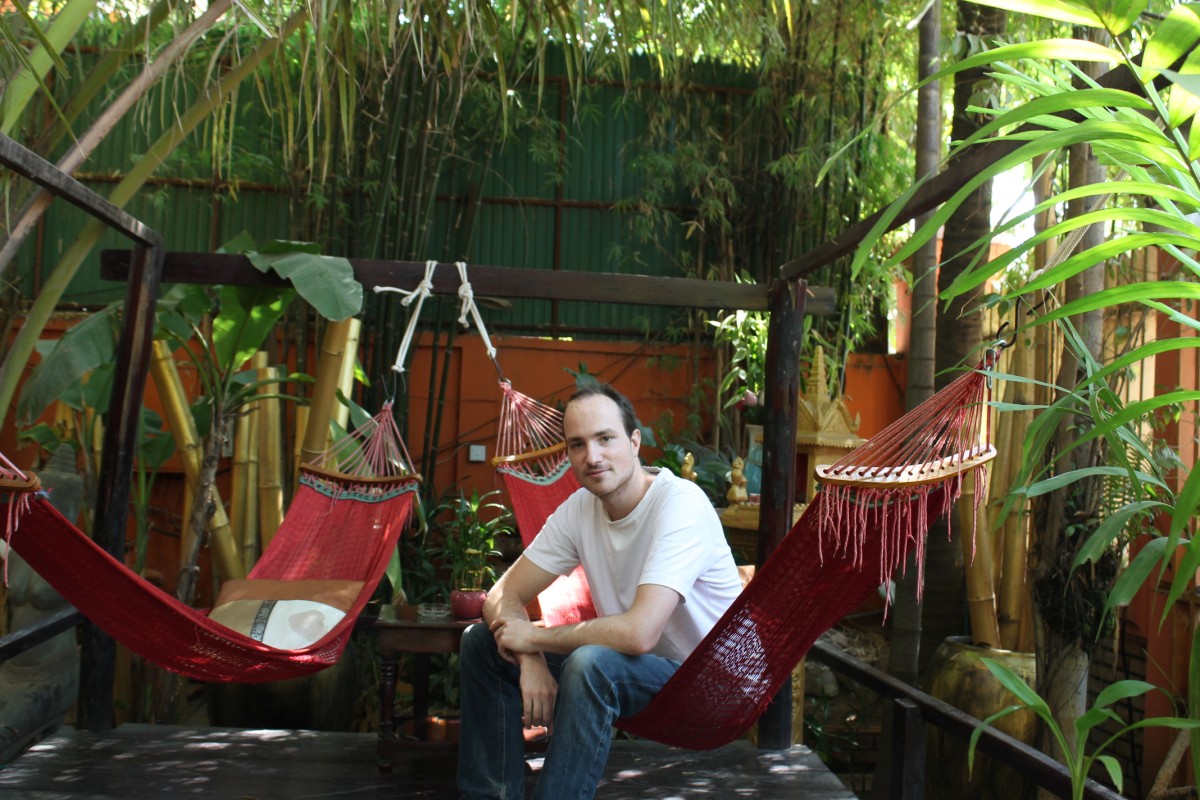 We had originally planned to spend our first day exploring the ruins of Angkor Wat but found ourselves completely exhausted after the long day of travel from Bangkok. Instead we rested in the comfortable hammocks of the Khmer family-owned Golden Temple Villa and later made a little excursion to the local market. There is a large central market that houses many of the same kinds of stalls that you find at Chatuchak, but if interested in jewellery, it is a particularly good place to look out for Amber and Turquoise items.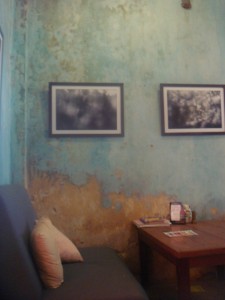 There is also a well-lit Night Market across the river but this is largely a tourist-orientated set-up, sporting stalls with t-shirts of the various Wats and products making light of horrific events in Cambodia's history. In Siem Reap, tasteless tourist outfits (the aptly named 'Pub Street' has many of these) sit comfortably alongside more understated operations which are often tucked away in its side alleys but are well worth seeking out.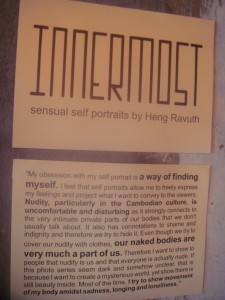 It is not difficult to notice that Siem Reap, like Phnom Penh, is home to a burgeoning arts scene attracting photographers (who rave about its 'special light quality'), painters, musicians, cinematographers, writers and more. Given the atrocities that Cambodia has endured in recent history (the explosive relics of which continue to create devastation today), it would be all too easy to view the increasing popularity of the 'arts scene' as an attempt to respond to or come to terms with these horrors but having looked around many of the galleries, it is clear that artists and their works are moving beyond the realms of the Peace Art Project Cambodia and into the revival and redefinition of the country.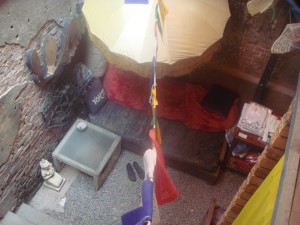 One of our favourite discoveries was The Art Deli, which aims to make art accessible both in terms of price and display choice – the emphasis being on up-and-coming artists and giving art a place in daily life. The downstairs 'space' was being rejuvenated while we were there but the upstairs was playing host to an interesting photographic exhibition called Innermost. The arts scene continues to thrive thanks to the increasing number of local and foreign creatives who have fallen under its spell, braving floods during the monsoon season and blazing, dusty heat in the summer to set up home, gallery space and events across the city.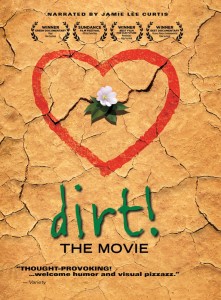 Some worth seeking out are Theam's House, Alliance Art Cafe (which is also now home to boutique accommodation) and the arts lounge at the Hotel de la Paix. Given the proximity of the photogenic Angkor Wat complex, it may seem only logical that the city now plays host to a free to attend, annual International film festival, which had a distinctly environmental focus this year with screenings of films such as Bag It, Dirt, Fjord, Gasland and Climate Refugees. Information about the film festival and all other cultural goings on can be found in the English-language 'zine Siem Reader which also spotlights locally-inspired writing, painting, drawing and photography.
While the blossoming of arts in Cambodia is having a positive impact among many in the community, it is estimated that over half of the people in Siem Reap province still survive on less than 45 cents per day. Schools, technical and vocational training centres, healthcare and more general support still remain unavailable to those unable to pay.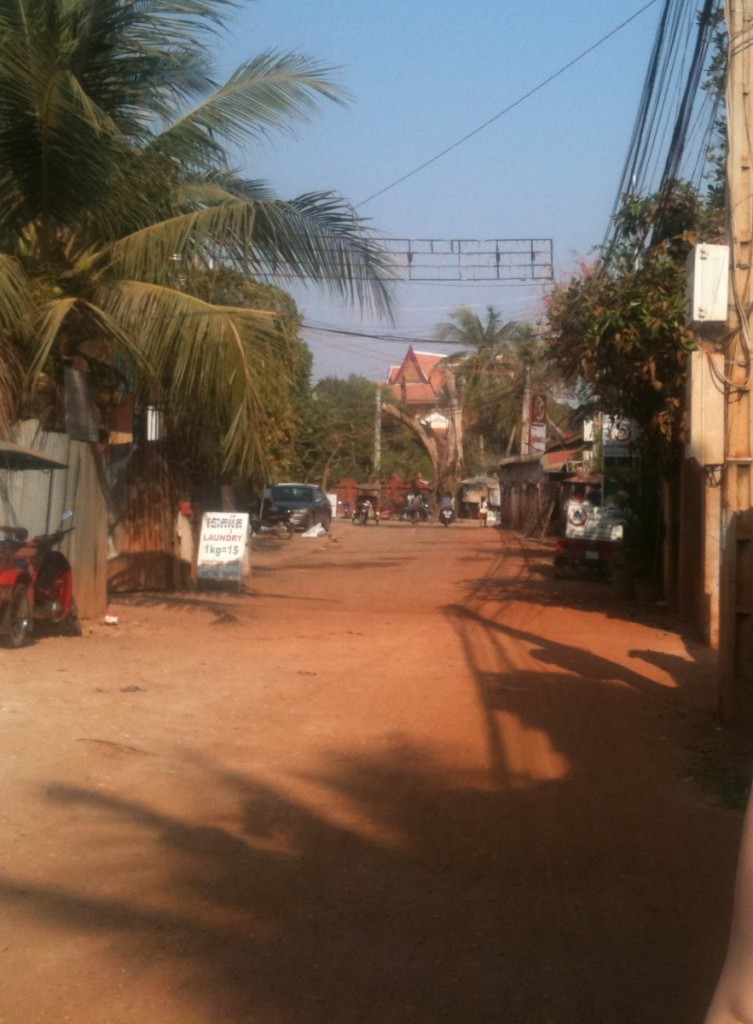 Some funding has come in for language schools from foreign companies and local organisations, though children are still supposed to buy their own books. There was one school at the end of our lane where we worryingly noticed that children were being taught how to say 'We love KFC'  and 'I want a hamburger' (we hope that company sponsorship had nothing to do with this but we won't hold our breath). Given that tourism is a fast-growing industry in Cambodia, studying English can help lead to stability and a future career in the sector. Good local organisations such as Concert (CONnecting Communities, Environment and Responsible Tourism) are helping to fund some very good local schemes as well as showing tourists how they can most effectively help out. Sadly, children begging and pickpocketing on the street are still common sights in the city. Many children have been taught to pickpocket by predatory crime gangs and are made to line the streets into the late evening looking for tourists to hug/handbag grab, while watchful adults pretend to admonish those who are obvious enough to get caught. The 'milk for money' scam is also big in Siem Reap. Women clutching tiny babies wander the streets and gather outside supermarkets begging for milk. This is a scam run by one of the local businesses where tourists are tricked into paying ten times the price for a particular brand of tinned milk at a particular shop which the women will give back to the shop as soon as the tourist has disappeared in return for a share in the profits. These women, like the children, are particularly vulnerable to exploitation and are basically just pawns in someone else's larger game. This is why organisations such as Concert are playing such an important role in the battle against the darker effects of tourism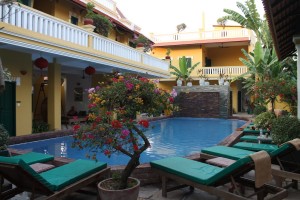 . After witnessing the effects of poverty, mine field explosions and environmental degradation first hand, many people feel a real need to do something to help but it is often difficult to know how to go about this in the most effective way. Concert, who have an office in Siem Reap, have lots of ideas on the subject – though using your own initiative can be good too and a couple of travellers we met were teaching a local ten year old girl, who worked in her parents' shop every day for 12 hours a day, how to swim in their hotel's pool.  She had never been in a swimming pool before and her excitement really was infectious – even the hotel managers got involved by providing lunch and taking photographs that the girl could take home to show her family. Angkor Wat aside, I suddenly knew why so many people are drawn back to Cambodia time and time again.