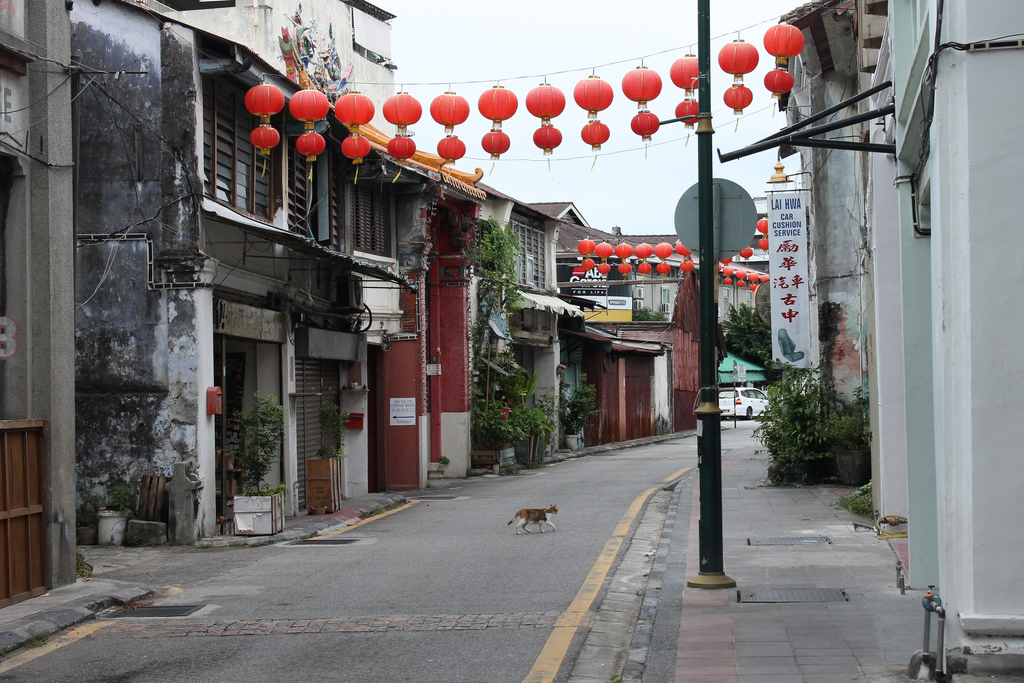 After we had spent a few days in the highlands, we had to brave another hairy trip through the winding mountain roads (it turned out that the driving was just as crazy on the descent). The journey to Penang took only a few hours and thanks to the newly built bridge to the island, we were dropped off in Georgetown itself opposite one of Malaysia's ubiquitous 'Reggae bars' on Love Lane – the main backpacker street in Penang.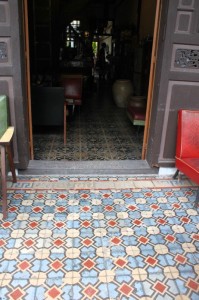 We decided to forego this for the slightly quieter residences of Jalan Muntri and were lucky to find a delightful, arty B&B (Moontree 47) housed in one of Penang's famous heritage buildings (think colourful tiles, hardwood floors and teak furnishings).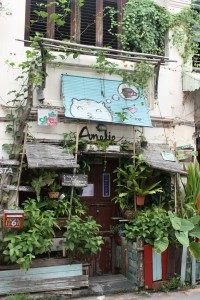 Penang has started to garner a reputation as a home for the art-house boutique (very popular in Japan) where B&B's have become something akin to gallery spaces crossed with individually styled guest rooms. It's not hard to see why these operations have sprung up here as Georgetown specialises in the picturesque – from colourful colonial tiles to shuttered shop fronts, ornate Chinese temples and mosques, you really can't fail to find something charming among its winding streets. Even the cafés have got in on the action, many of which sport quirky artefact collections, furnish themselves with smoke-stained, heritage furniture and actively encourage self expression by offering up blank wall space as a canvas to their customers.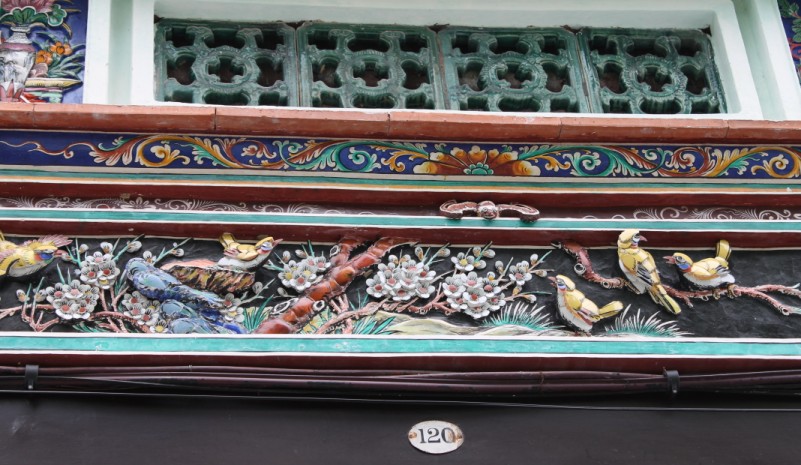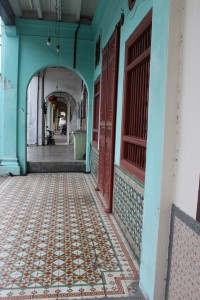 The best way to explore Penang is on foot, so we decided to kick things off by walking to the historic Chinese enclave of Khoo Khongsi. This is an iconic courtyard surrounded by old clan houses and temples but it also contains an outdoor market (the bicycle equivalent of a car boot sale) where we saw people selling everything from home-made bracelets to old 1980′s TVs and antique mobile phones. Nearby, we passed Lebuh Armenian (Armenian Street), a local gathering spot for coffee-fans and artists, with mural-adorned shops selling Chinese antiques and warehouses flogging door frames and bookshelves.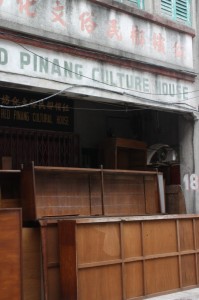 As dusk began to set in we wound our way from the Chinese district to Little India which smelled of spices and incense.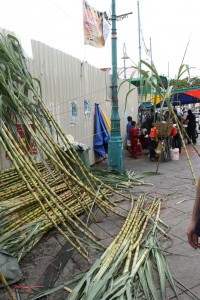 The tempo of this district was slightly more frenetic than that of the tea-sipping Chinese enclave. Perhaps it was the time of day but the boom boxes were out and Little India was throbbing to the beats of Bhangra music emanating from pirate DVD stalls. The hawkers were also out thrashing at thick rods of bamboo and baking chapatis on the side of the road. Others loudly advertised their wares or lit more incense while fat tourists began to emerge from side streets at every turn being carried by straining rickshaw cyclists.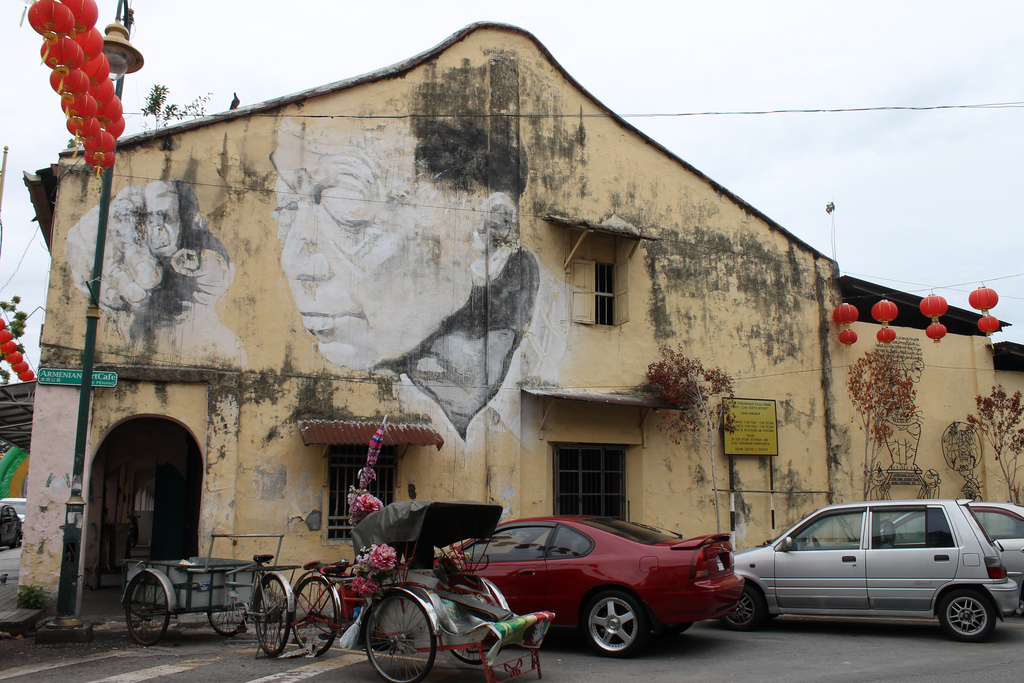 We journeyed through the heady incense mists back to our guest house for a quick outdoor shower amidst some energetic rooftop swooping swallows, before heading back out again to sample some of Penang's famous street food.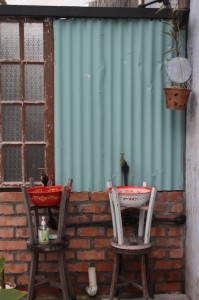 The local hawker stalls serve some of the best food in the city and each specialise in something different so it's worth visiting a few. The grandmother of our B&B's owner gave us a few recommendations which included Koey Teow soup and sweet pancakes, so we tracked down the stalls serving each and took a seat.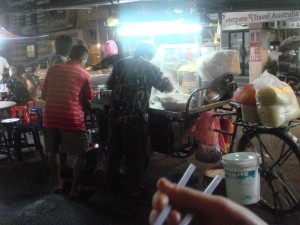 Like most street food stall routines – you order your food from the stall, grab one of the plastic chairs and tables along the roadside and wait for the stall owner to track you down with your order. At the end you put your plastic dishes and chopsticks back in a big washing bucket where someone diligently turns them around for the next crowd. See here for more detail on the foodie delights of Penang.
Our visit to Penang was all too brief and if we hadn't already booked a ferry to Langkawi for the following day we would definitely have stayed longer as there is a lot to explore here. We were up at dawn the next morning to catch our ferry but took a few moments to watch the swallows dart over the tiled rooftops which surrounded our outdoor bathroom. I never knew that washing from a makeshift, cold water sink could be so magical but Penang is full of surprises.