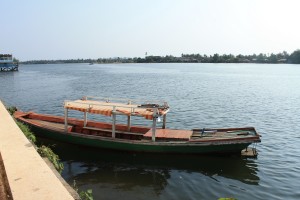 The riverside idyll of Kampot lies just an hour and a half's drive west from Sihanoukville. There used to be a train which ran between the two every other day but the passenger line has been suspended due to bad tracks, so we opted for the mini bus option instead which was about $7.50 a ticket. We'd received four pieces of advice villas – three of which me managed.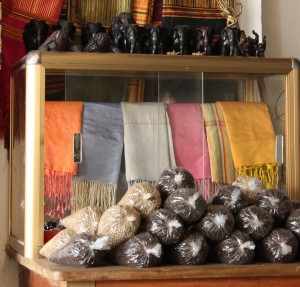 The Bodhi Floating Villas were a little way out of town and as we needed to leave on an early bus for Kep the next morning we thought it best to stay near the centre. Sadly this meant trawling the high street for vacancies and we ended up with a room filled with mosquitoes that hadn't even been cleaned after the last guests (the Mojitos we had later that evening helped us to ignore this detail at bedtime).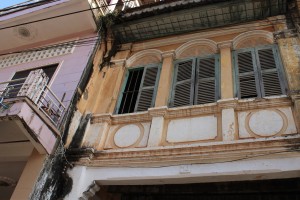 Kampot bears marks of its days under both French Colonial and Khmer Rouge rule, though it is doing its best to cover up the scars. It is almost too easy to forget how recent its turbulent past is while strolling along the spacious riverside boulevards, alongside colourful villas and bright pink bougainvillea.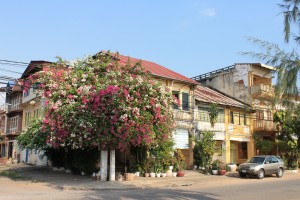 The market building and many of the others that line the town and riverside are undeniably French in character and make for a pretty scene alongside the wide streets dotted with bicycles and Tuk Tuks (the very averagehe main form of transport here and is by far the easiest way to zip across the town or idle along the river by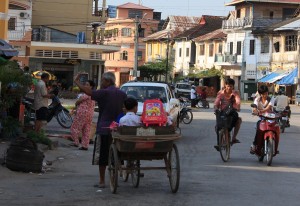 (the Cambodians have a word meaning just this – Dar-laing). We were particularly amused to see a poster in a local family-run transport shop advertising bike trips in and around the area, displaying a picture of a rather red looking Boris Johnson puffing away on a London bike at its centre. The guy behind the desk was rather confused when we showed that we recognised him and said that they had just searched for random bike images on the internet, opting for this one as they thought it might appeal more to tourists…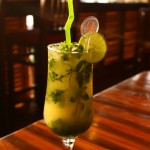 Rather liking the family and their home operated business (we were soon to find out that the grandmother of the family was taking a nap under the desk we had been sitting behind),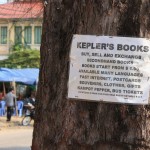 we decided to book our transport to Kep with them the next day. We spent the remainder of our time in Kampot soaking in the sun next to the riverside and exploring before finishing up with a cocktail from the rooftop bar of Rikitikitavi as we watched the sun set over the Elephant Mountains.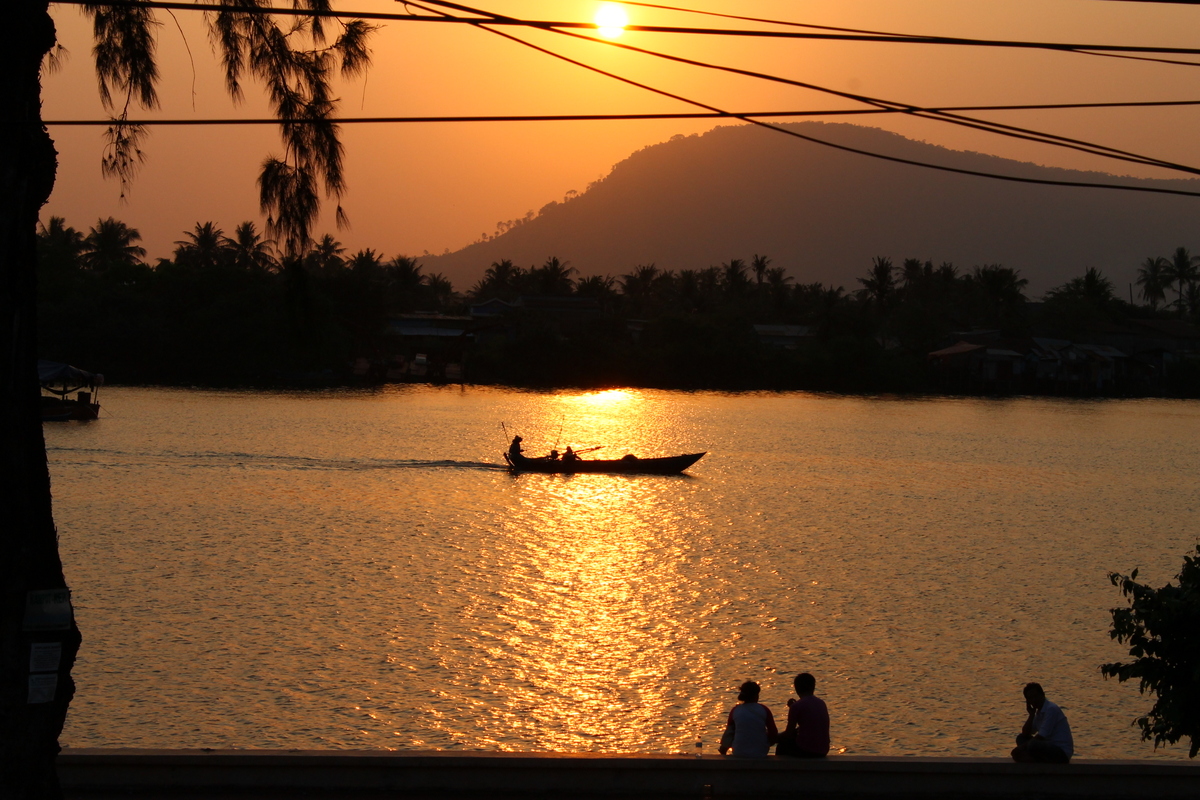 We left early the following morning to take the short bus ride to Kep, a former French colonial beach settlement just along the coast from Kampot and further towards the border with Vietnam. We'd booked a stay in a palm-fronded bungalow in the gardens of a businesses have re-emerged in various parts of Cambodia, albeit with a more locally sensitive attempt at integration this time around. Some of the best have not only offered local employment and educational opportunities but have also turned a spotlight on ecological or responsible tourism.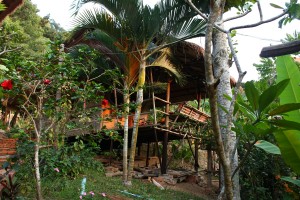 All of the accommodation at Le Bout du Monde for example, has been made in the traditional style so the houses have been built on stilts, out of wood and other natural materials which means that they remain cool in all seasons and do not need to be air-conditioned. They also offer various styles of bungalow meaning that people on tighter budgets are also catered for which we felt was important in the battle to prevent eco-lodges becoming associated with and branded as the preserve of the wealthy, luxury accommodation chains and trend-followers.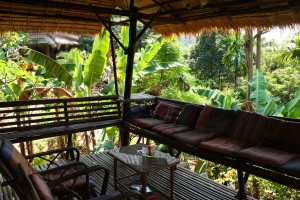 Proving that the finer things in life don't need to cost lots of money, Le Bout du Monde is refreshingly different to other more exclusive settlements in the area such as its neighbour, the Veranada Natural Resort.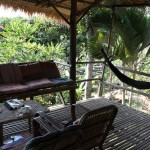 Our bungalow 'Holy' (named after one half of the Bertrand Tavernier filmwhich was filmed on location there), may have been one of the more basic on offer but it was just what we were after. The bungalow and wooden slated balcony (complete with hammock) was surrounded by lush greenery and beautiful views out to the Gulf of Thailand, especially at sunset; but it was the evening and dawn choruses of tree frogs, geckos and various other jungle inhabitants that made the experience really unique.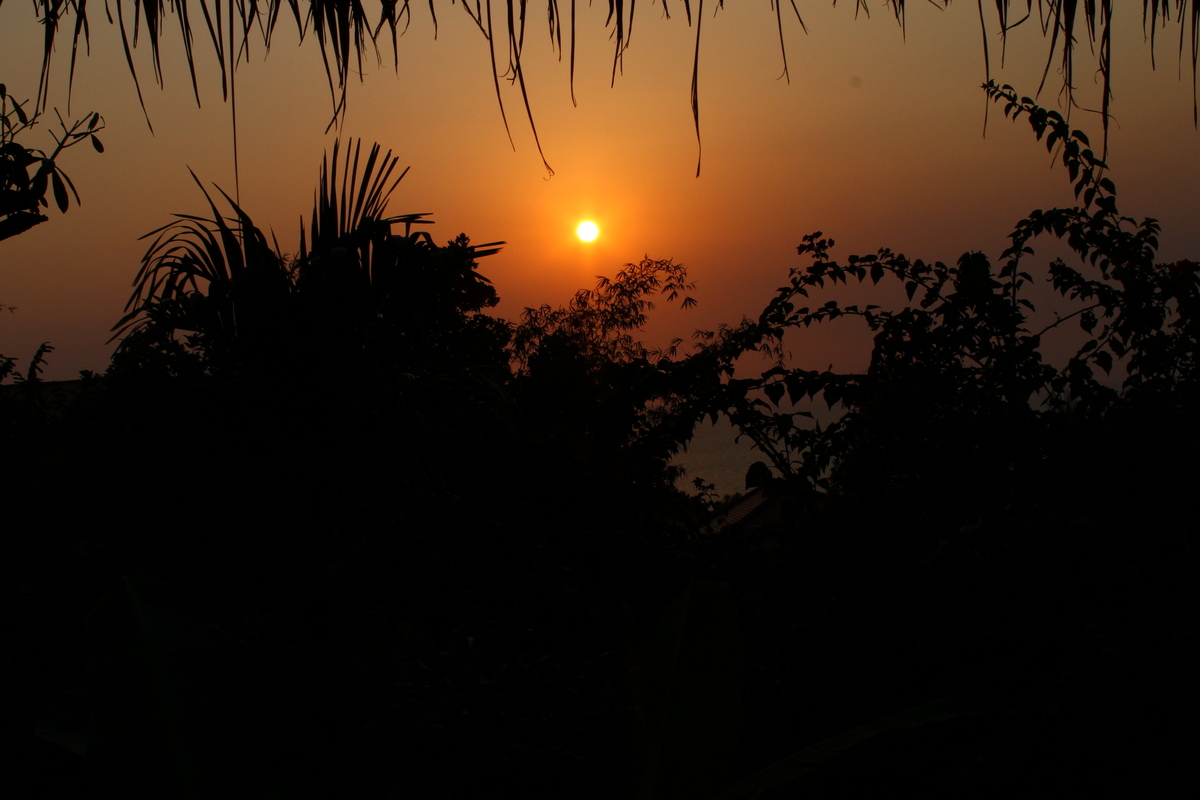 When we finally managed to tear ourselves away from our hammock pod, we discovered that Le Bout du Monde was also a great starting base for treks through the national park.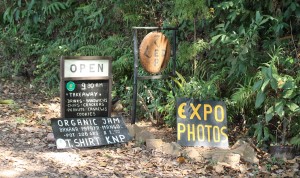 Many routes through which have only recently been opened up thanks to the efforts of the charismatic Christian from the local Led Zep café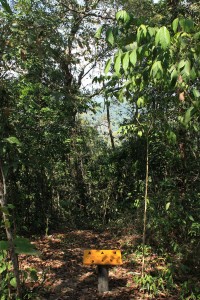 (which itself has fantastic views of the coast from its hill top location and is great place to enjoy a post-walk drink). Following Christian's squirrel icons through the hills will take you to sunset rocks, horse icons, a little Buddha and a disused, gothic nunnery.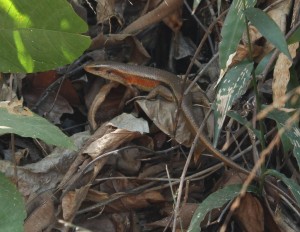 Along the way, we saw snakes, lizards and lots of exotic birds. We later learned in the Led Zep cafe that there is now sadly only one Great Hornbill, a male, regularly seen in the Kep area since the disappearance of his mate a few years ago. It is currently unclear as to why Great Hornbill numbers are in decline in Cambodia but they are now listed as near threatened on the endangered species list.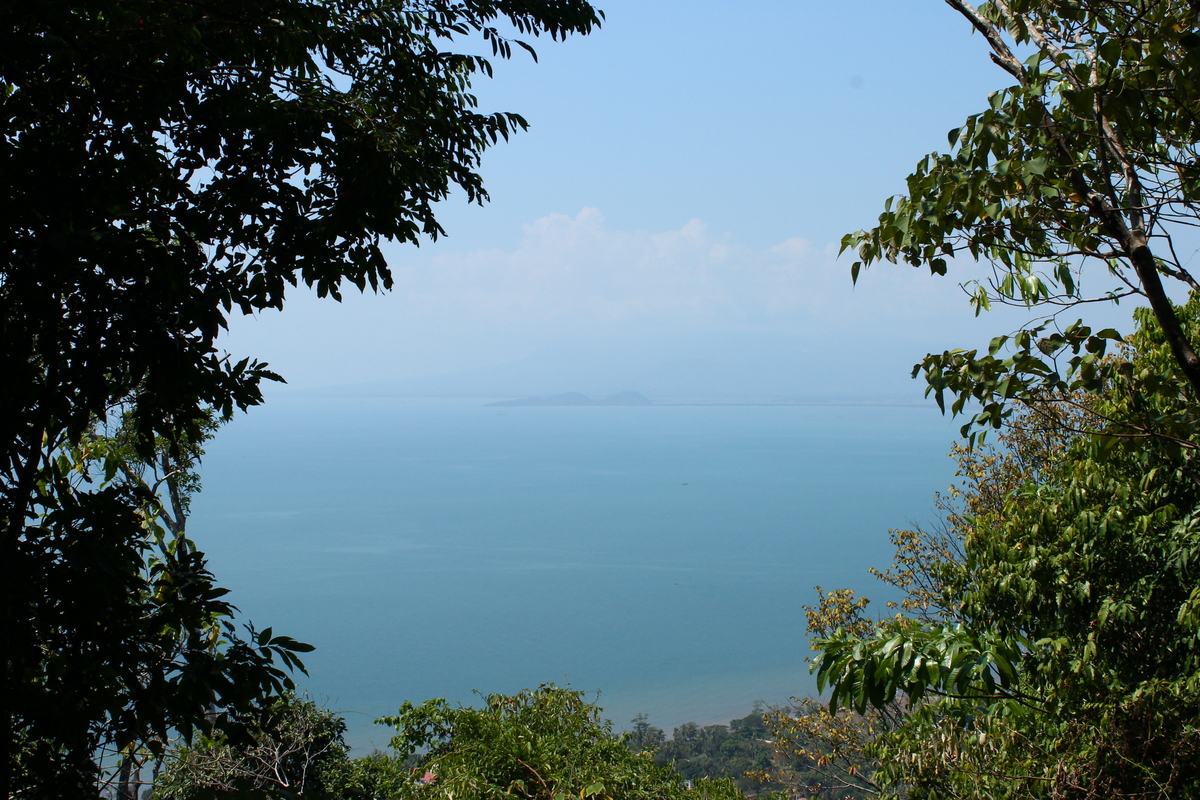 The jungle canopies offer refreshing respite from the town below which the French established as a holiday resort (Kep-sur-mer) back in the early 2oth century where they could go to escape from the heat and bustle of Phnom Penh.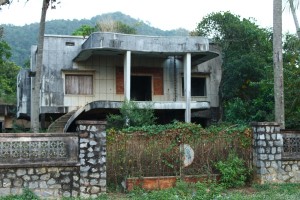 The ghostly presence of the old colonials is still visible in the form of abandoned, crumbling villas (many of them pockmarked by bullet holes) which were left to decay during the reign of the Khmer Rouge and haven't been touched since. Kep is far from lackadaisical though, its famous crab market is garnering global attention and word is quickly spreading through internet forums, magazines and newspapers of its adjoining restaurants which serve up fantastically fresh dishes making full use of Cambodia's famous salt and pepper.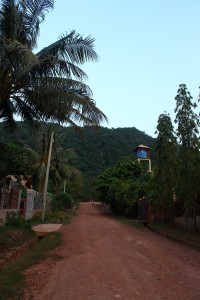 There are also sailing clubs, boutique hotels, juice bars and yoga retreats spurting up in abundance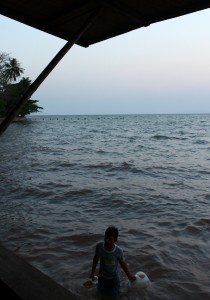 - often advertised by leaflets thrust out to you from a passing bike.
offers some particularly enticing drinks mixes, for those that find themselves in the area. It was difficult to leave Kep with its lush green forests and rich, red dirt tracks burned crimson by the huge setting sun. But with our visas running out, it was time to make the very short journey to the newly opened Ha Tien/Prek Chak border checkpoint where we would cross into Vietnam…
Désirez-vous rayonner comme l'aube? Une robe demoiselle d'honneur rose le peut. Vous trouverez des robes demoiselle d'honneur rose qui diversifient en termes de couleur précise, tissue, forme, ornement et conception, etc., mais maintiennent toujours la meilleur qualité, une couture recherchée et une mise superbe très confortable. Soyez la bienvenue à notre boutique. Robe Demoiselle D'honneur Mousseline