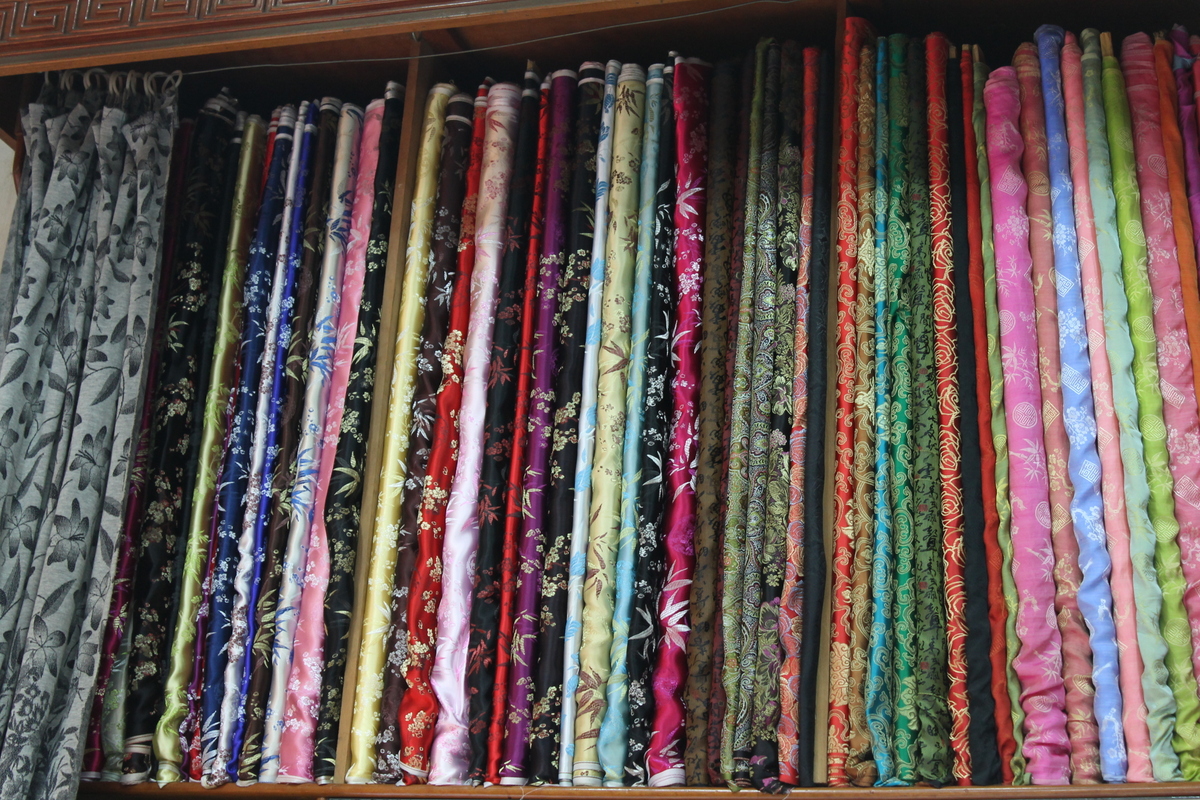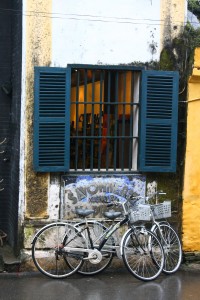 Hoi An is a small town, almost half way between Ho Chi Minh City/Saigon and Hanoi on the East coast of Vietnam. Very accessible by train and then bus or taxi from nearby Danang, it provides a compelling antidote to the hectic city life of HCMC or Hanoi. Wearing its French-colonial heritage slightly more on its sleeve, it embraces a slower but more fulfilling pace of life. The focal point of the town is the Thu Bon River, which flows to the south of the historic district and was once central to the town's status as a major trading port. Today it is home to fishing boats, little cafés which perch only a few inches above the waterline and people playing ornate Dan Bau (traditional one-stringed instruments) along its banks and under its bridges. At the centre of town is a beautiful 16th-century Japanese bridge (Chùa cầu), rare in that there is also a Buddhist temple located inside.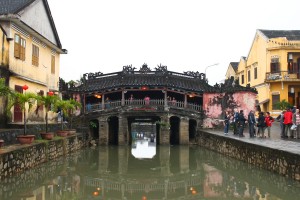 The old town is listed as a UNESCO world heritage site and is therefore remarkably well preserved, especially in comparison to Huế where damage from various battles and onslaughts is still very much evident. Hoi An's prettiness has made it a favoured film set location and it was famously used as the backdrop for much of the recent film adaptation of Graham Greene's, The Quiet American.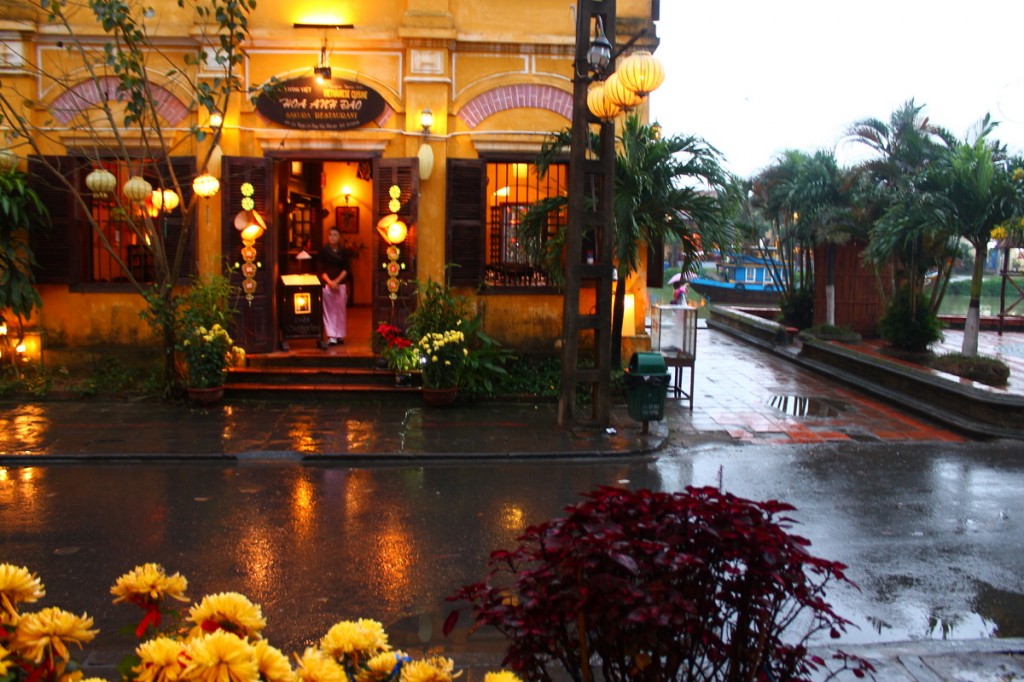 Putting its uniformly ochre-coloured buildings and golden-lettered shop fronts aside, the less contrived beauty of Hoi An can be found in its maze of cobbled side streets and tiny alleyways where much of the real day-to-day action takes place.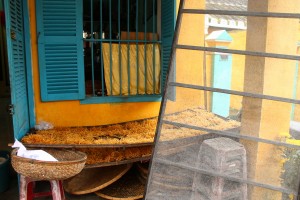 It is here that many of the back stage culinary and clothes operations are revealed, and you don't have to stroll for long before you'll come across large racks of noodles drying out in the sun, swathes of colourful material pegged up on lines awaiting their turn through the sewing machine or circles of talkative women stuffing 'white rose' dumplings. A local speciality, these dumplings are made from transparent Manioc-flour stuffed with shrimp or mushrooms with fresh herbs, which apparently 'no meal is complete without' in Vietnam.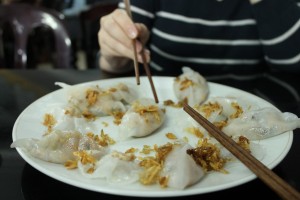 The French gave them the name White Rose due to their bunched up appearance and they are now commonly fried with chopped shallots as a quiet nod to this origin. They are often served up with a delicious dipping sauce made from shrimp broth, chillies and lemon so you have to be quite restrained not to polish off a whole plateful. One of the running jokes in Hoi An is that if you do happen to overindulge, at least there'll be a street full of tailors waiting on hand to adjust your garments to your newly inflated shape.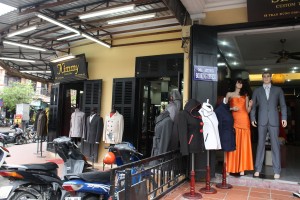 Hoi An is not only notorious for its excellent food but also for its amazing cloth shops. You won't have to go far before happening upon one of its many tailors, each vying for the attention of passing tourists in the hope that one may be in need of a new work or casual wardrobe. Each tailor keeps a large catalogue of styles but it's possible to get anything made up if you bring a photo along (catwalk designs are a particularly frequent request apparently).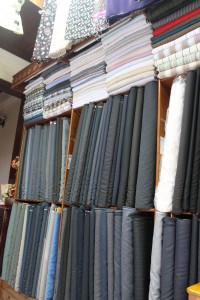 In one shop along Le Loi Street we spied some winter coats that we thought would come in very useful for the onward journey through the cooler temperatures of northern China, Mongolia and Russia. After browsing through some patterns, I found a wool coat with a fleecy lining which I thought would do the trick and would cost around £20 to be fitted and made up from scratch. The lady in the shop expertly took some measurements and proudly declared that it would be ready to collect the next morning. Later, while we were waiting for some small adjustments to be made, we had time to talk to the owner of the shop. She mentioned that it used to be much easier to manage a family-run tailoring business in the town but that in the last five years business has definitely been on the decrease. There was a time when people used to commission an entire wardrobe but since cheap factory clothing has become available in most countries t