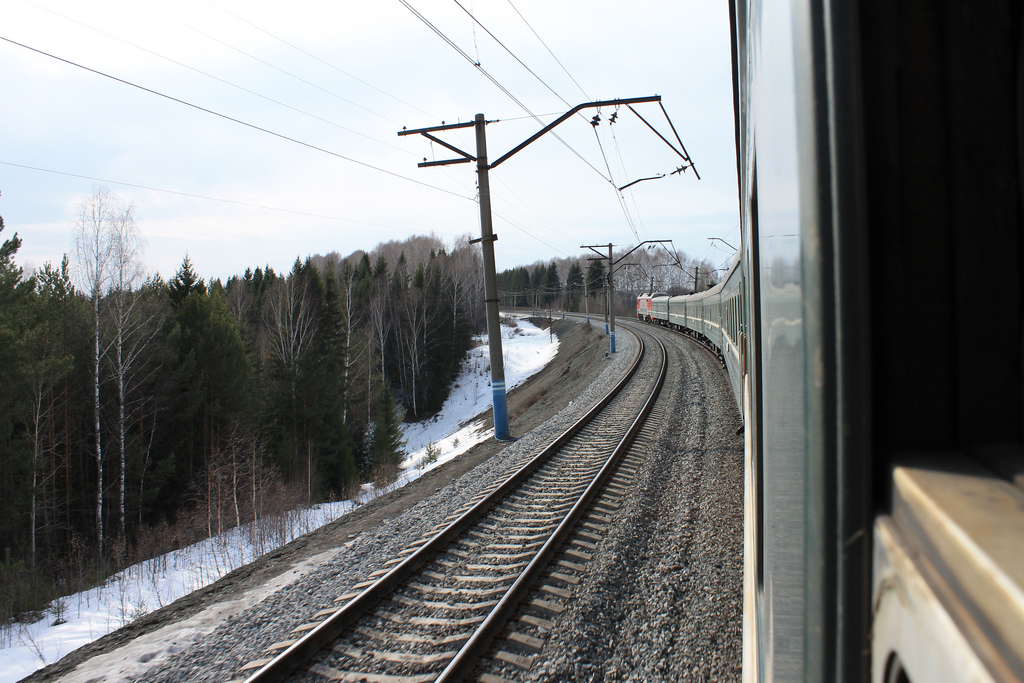 The Route:
Ulanbaaatar -> Ulan Uday -> Irkutsk -> Lake Baikal -> Novosibirsk -> Ekaterinberg -> Perm -> Moscow
Upon boarding the train we were shown to our cabin which we were to share with two Mongolian guys, who had each brought a number of boxes and suitcases. It wasn't long before we realised that this would be no ordinary train journey but what we came to term the 'Great Train Bazaar' from Mongolia to Moscow…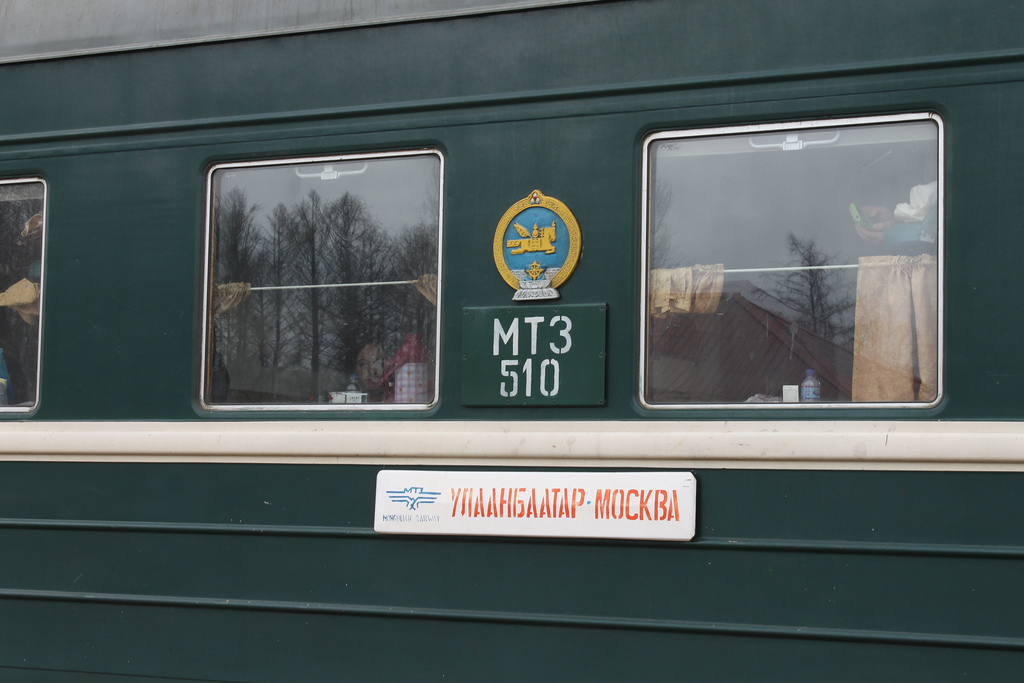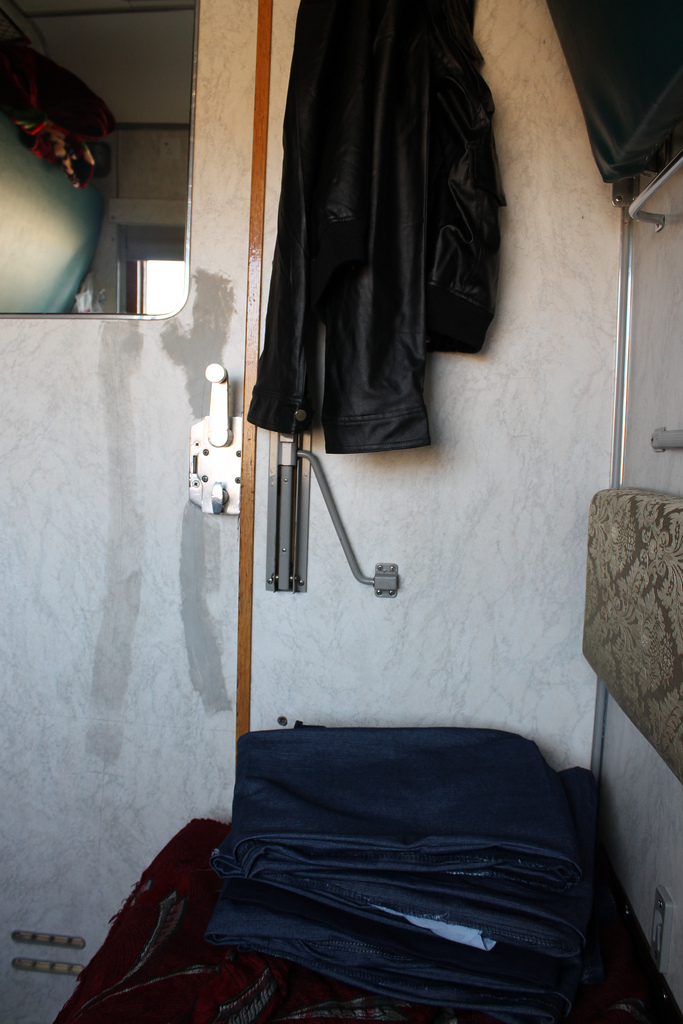 Winter was only just receding so we were the only 'tourists' in our train compartment. By nightfall of the first evening, as we were approaching the Russian border check point, the two young Mongolians we were sharing our carriage with suddenly jumped into action (having slept all day) unpacking their rather large boxes and suitcases. Our compartment was soon full of leather jackets, piles of jeans, sparkly tops, blankets and shower curtains(!). We stepped into the corridor to give them some room and were greeted by the sound of rustling cellophane which was being hastily torn off bundles of clothes left, right and centre before being thrown onto the floor of the corridor to create a sea of plastic. Various items then began to be distributed by a Mongolian of wrestler build throughout the cabins. to look like personal goods, so when we eventually returned to our bunk we had acquired a new wardrobe of clothes hanging on our coat hooks as well as two rather fetching leopard print blankets! The Mongolians in our carriage just grinned and as we would all be on the same train for the next five days, we thought it best to go along with whatever scheme was being hatched.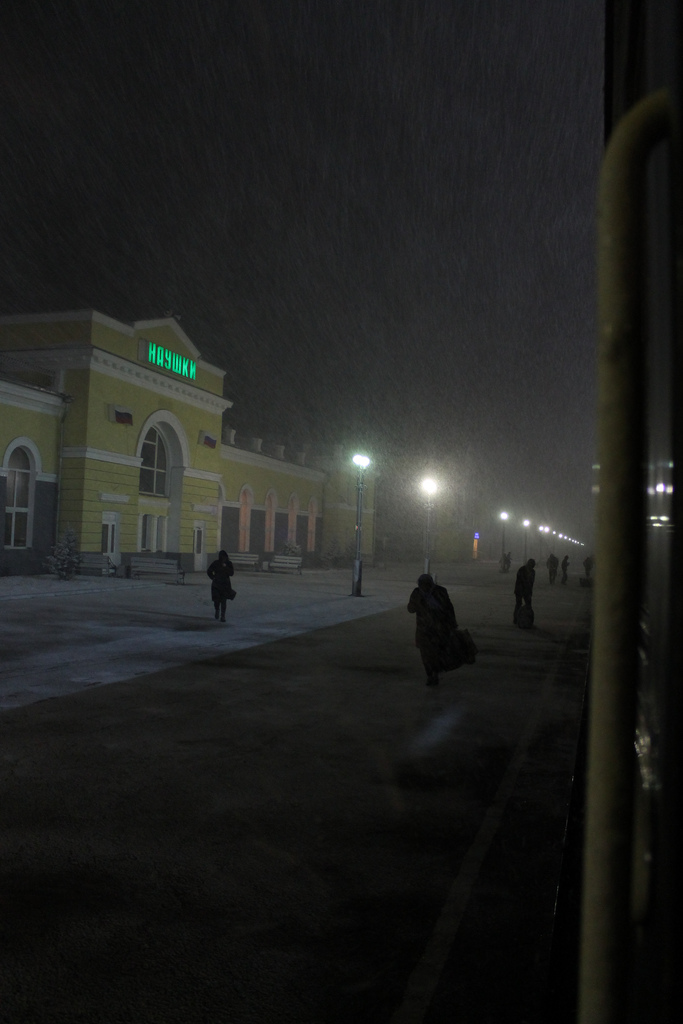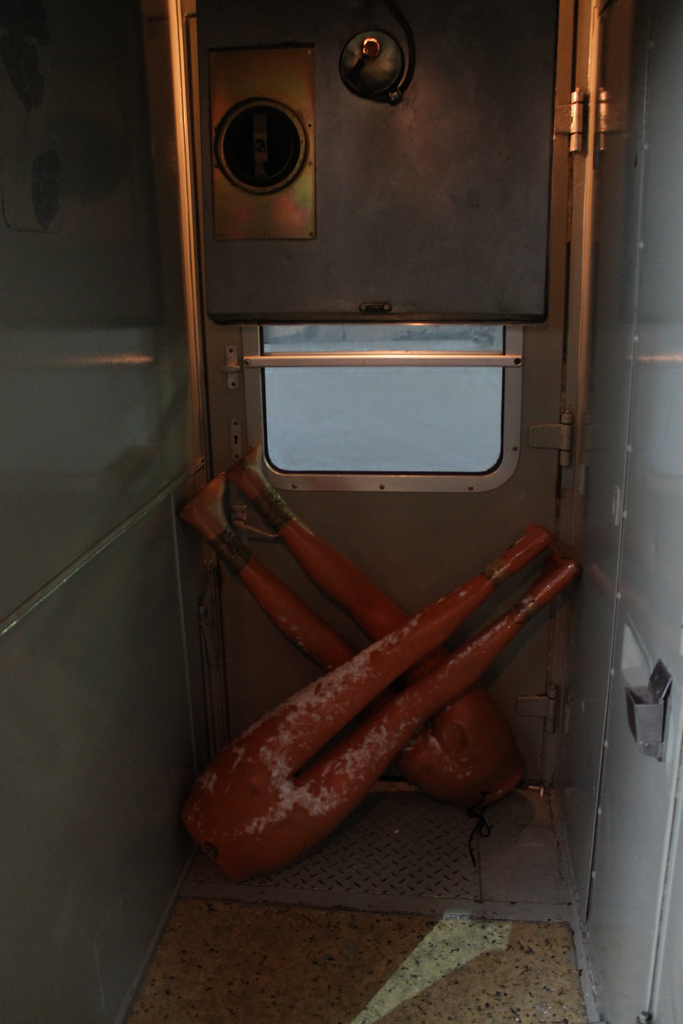 By the time we reached the check point with Siberia, all was still and there wasn't a plastic wrapper in sight. The Russian border police were obviously suspicious but were also fairly pleasant to us and soon passed on to the next cabin to interrogate its occupants. There was a blizzard outside (a fitting Russian greeting, we thought) and we were bemused to see several men carrying half naked, snow covered mannequins onto the train and dumping them in the corridor – they looked somewhat gruesome and a little bit freaky, forming slushy melted ice puddles on the floor.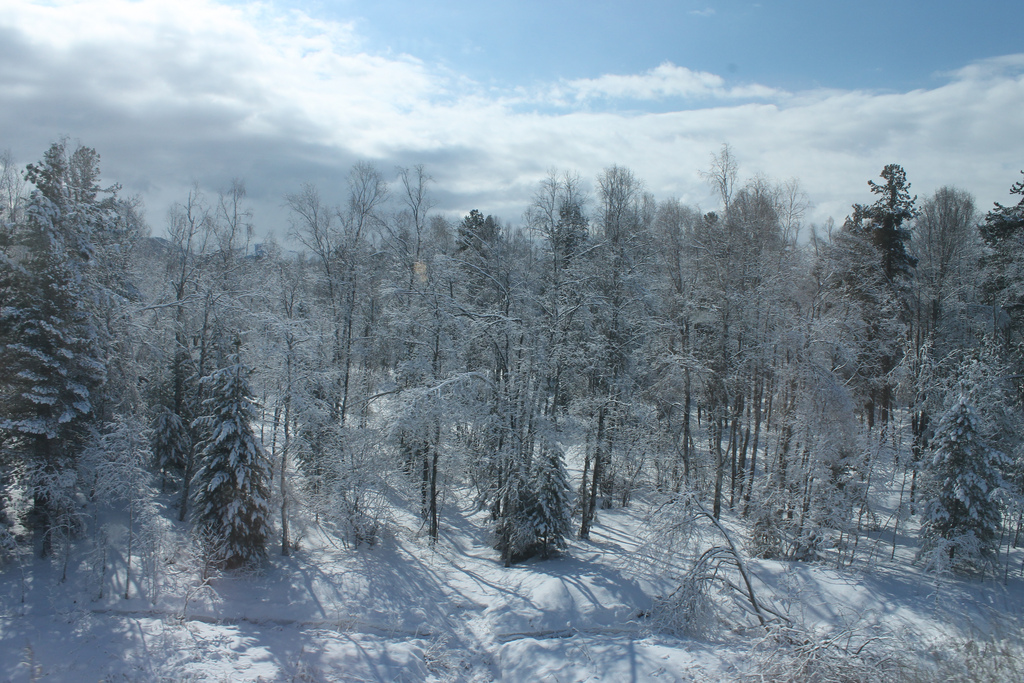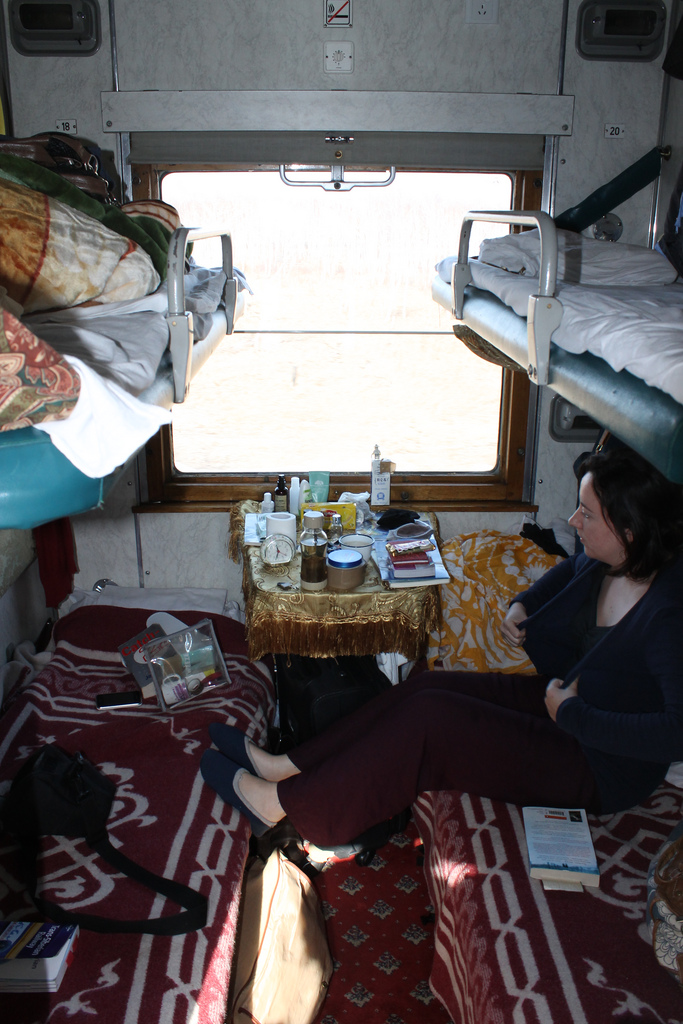 The next morning we awoke to find an apologetic Mongolian stripping the leopard print blanket covers from our beds and pointing manically outside (not what you want when you're waking up in Siberia in mid-winter). We pulled on a few layers and looked out to see a large crowd of Russian women and men gathered on the train platform. A rather large man then swung past our cabin carrying the clutch of mannequin legs now bedecked in Levi jeans, followed by an equally large woman holding their torso counterparts, which she had dressed in some sparkly clubbing gear – a little cold for Siberia we thought, but perhaps we're just soft. This marked the official start of what we came to term the Great Train Bazaar – the frenzied buying and selling of goods which happens all along the train line until Novosibirsk (the largest city in Siberia, where the authorities started to crack down on the activity). Not so here as everyone from grandmothers to train staff and police officers were joining the fray to barter for handbags, purses, fleecy covers, spandex outfits and leather jackets.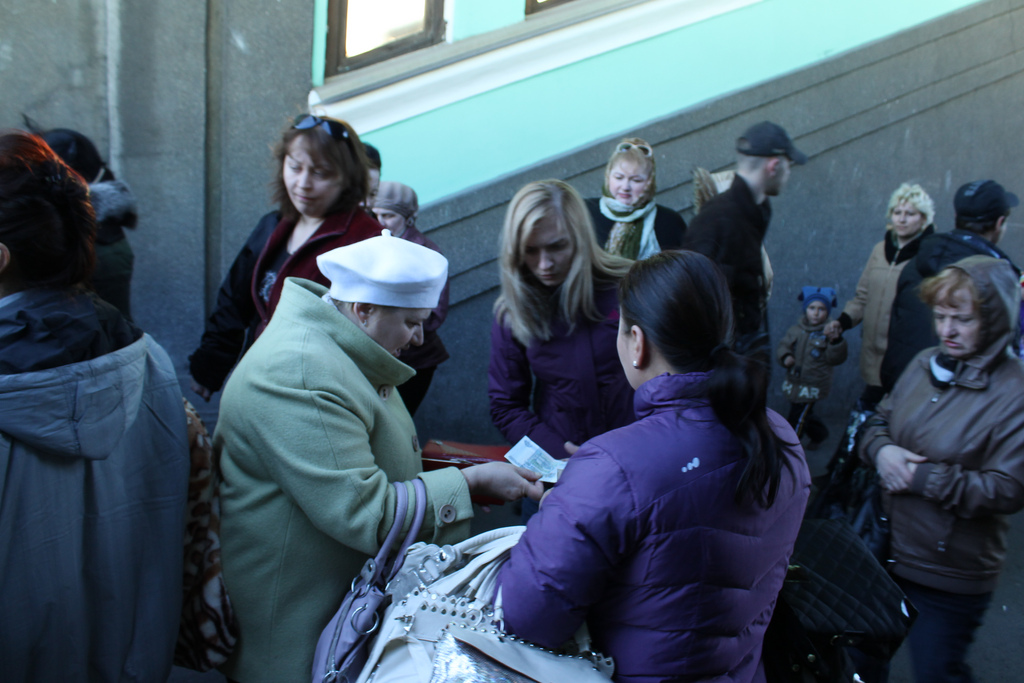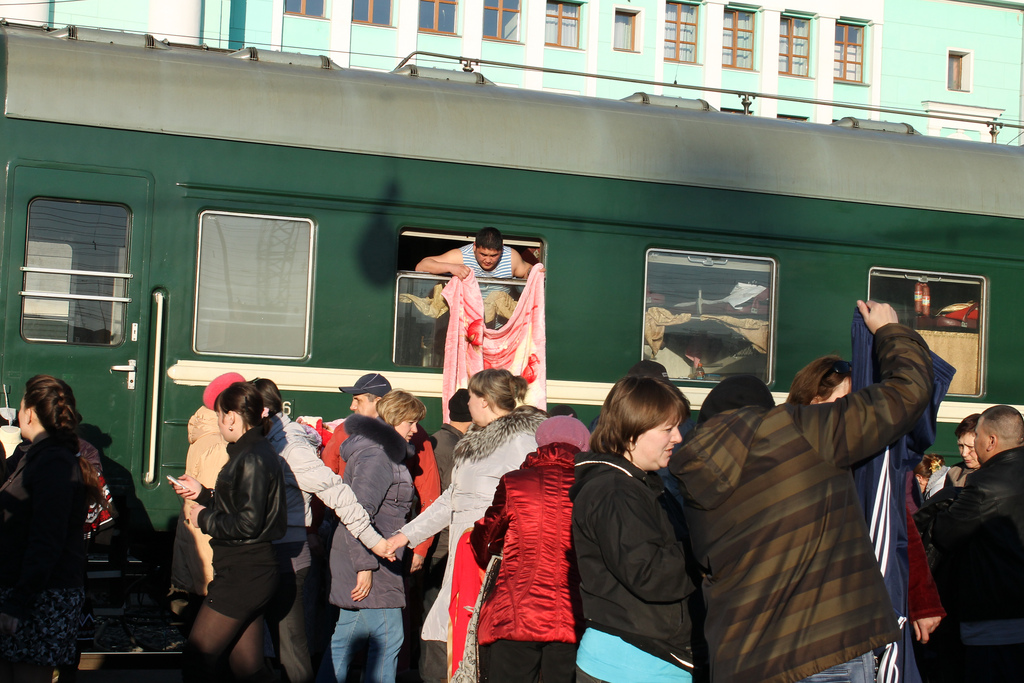 With entertainment such as this, the five days soon whizzed past and we even made some Mongolian friends by trading an M & S manicure kit for a fleecy blanket – one of the best bargains of our travels we thought!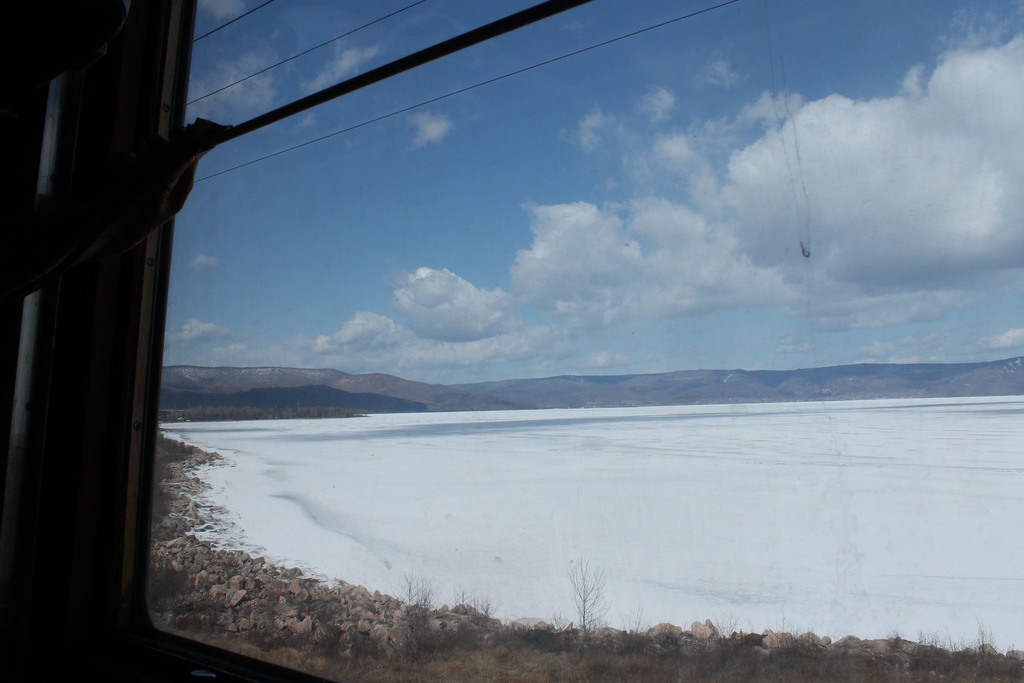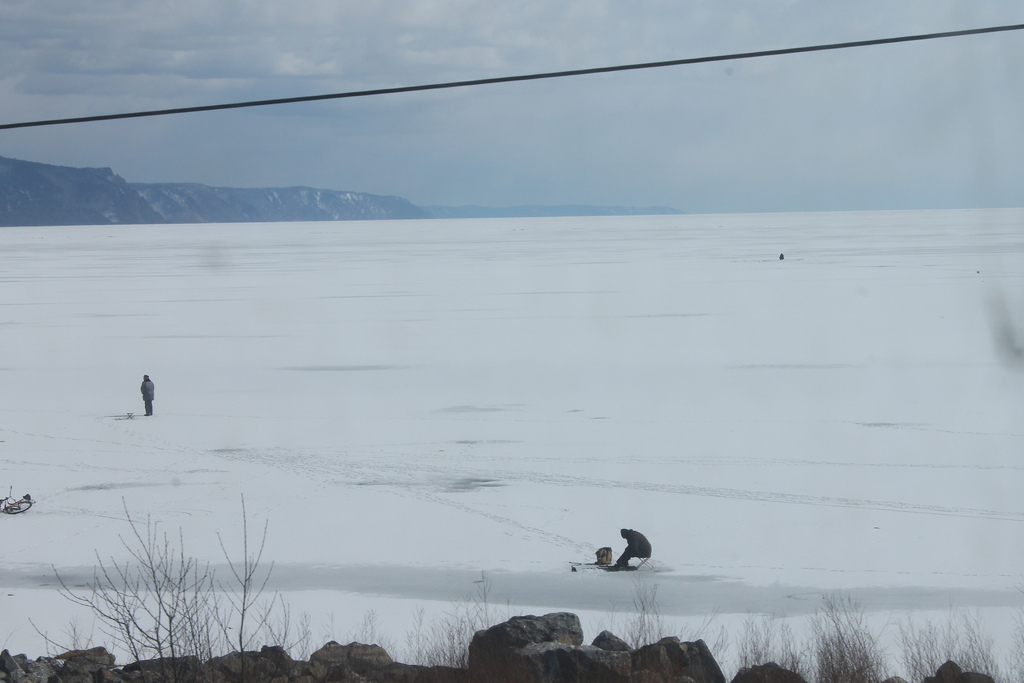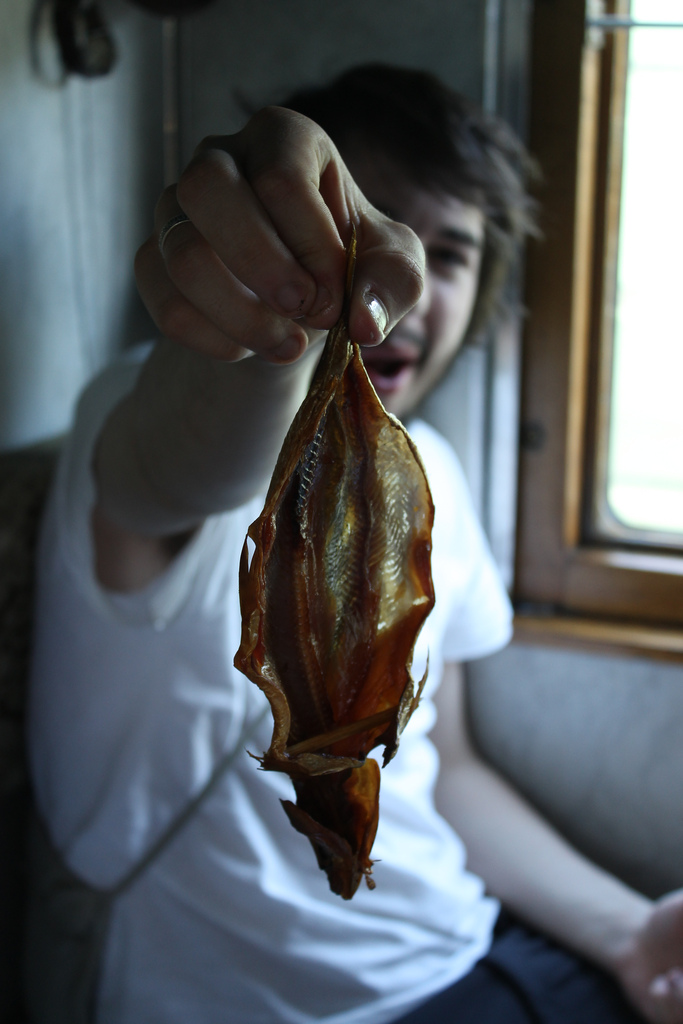 The journey itself through the snowy Siberian landscape, the immense ice-covered Lake Baikal (where we sampled our second Omul – a distant relative of the Salmon, caught from icy holes in the lake and smoked), the Ural Mountains and onwards through the cities of the Golden Ring surrounding Western Russia was captivating and we never tired of waking up to forests of snow clad fir trees.