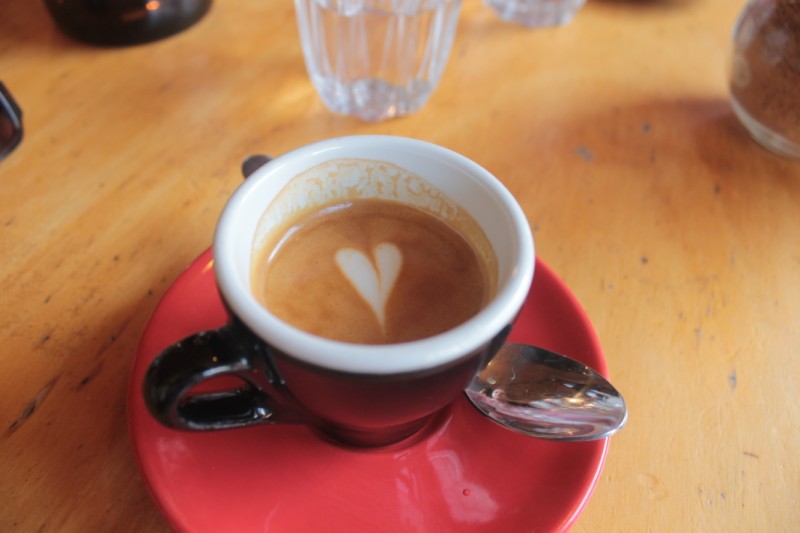 Never will you look at a cup of the black stuff in the same way again after sampling Melbourne's most sacred beverage – for here it has become a form of high art – and not just where taste is concerned. Care and detail is invested in everything from the temperature the coffee is served at to the very way it is presented, something which extends from the vessel it is served in to the artwork that is bestowed upon its foam. There is said to be a Melbourne coffee house to fit every personality and I can believe that, given the sheer number that now call the CBD and its surroundings their home. Even if you had a whole year just to spend visiting coffee shops, you wouldn't get round them all. Helpfully trying to save you the time, everybody seems to have an opinion on which is the best coffee house in town – although somewhat unhelpfully this seems to change almost monthly, with new roasts and start-ups cropping up quicker than you can finish a long macchiato. We tried to explore as many as we could in the couple of months we were here but only managed to scratch the surface. There are many good local blogs which will help you navigate the maze of roasteries on offer but below is a round-up of our surface findings:
St. Ali's, 12/18 Yarra Place, South Melbourne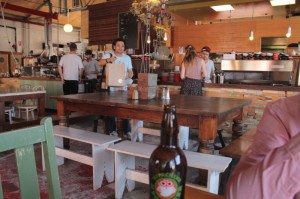 It may sound clichéd, but St Ali's is something of a Melbourne institution. Like many a popular coffee joint, it is located in a converted warehouse building, which blends in remarkably well down a side lane with no obvious exterior signage to tell you that you've found it (a common theme in Melbourne, as it turns out). Those up on their game know to look for the distinctive graffiti by Melbourne artist 'Be Free' which adorns its walls, both inside and out, and were commissioned by the owner, who is a particular fan of her work. They roast their own coffee and take their reputation as coffee connoisseurs very seriously – see here.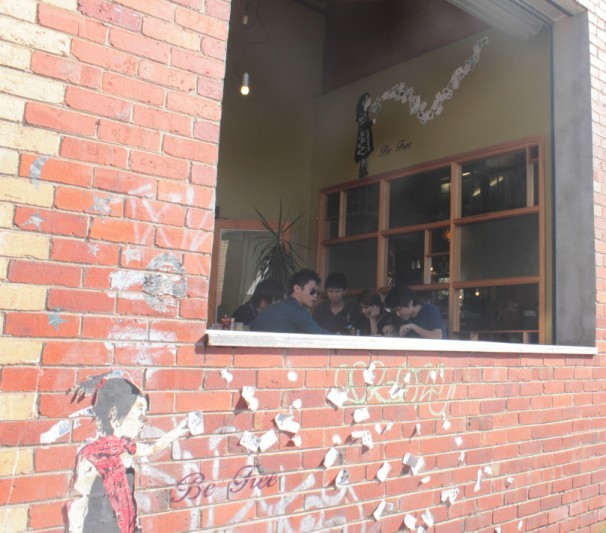 Our 'long macchiato' was served in a brightly coloured cup with a signature heart in its foam and the coffee itself was top notch. Their quirky brunch menu isn't bad either, including combinations such as banana bread with blood plums and honey ricotta, local sourdough vegemite soldiers and very local fruit loaf with labna and honey.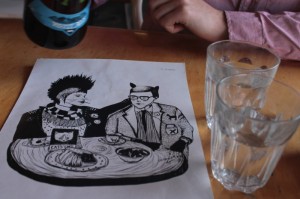 If you can't get to Australia and are in the UK, we were told by the barista that a branch has just been opened in the East End of London using the same design/great coffee in an airy warehouse recipe.
If you're closer to Melbourne's CBD, however, the infamous Brother Baba Budan coffee house, which is more centrally located on Little Bourke Street, is also part of the St Ali's gang. Again, don't look for any visible exterior signs, instead search for a tiny room packed to the seams with people standing, coffee cups in hand, below a ceiling strewn with chairs.
L'Atelier de Monsieur Truffe, 351 Lygon Street, East Brunswick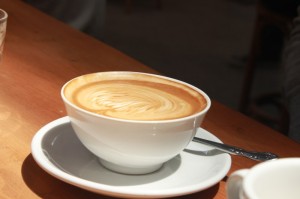 This coffee-house/chocolatier/popular brunch spot can be found in the northern suburb of East Brunswick. Again, don't bother looking for a sign as there isn't one, instead seek out the big red door. Monsieur Truffe's is situated in another warehouse-style building, but this time the chunky wooden tables and benches skirt around large glass screens, which segregate the Truffe testing laboratory, complete with its own micro-roastery, large grinders and all manner of distillery equipment.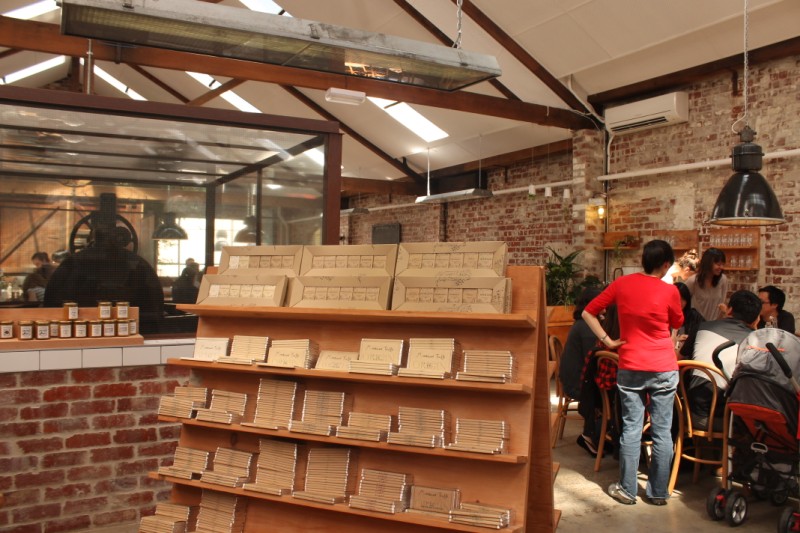 The coffee was served in large cups without handles (almost like a Breton cider bowl) and came topped with an attractive leaf design and a perfectly frothy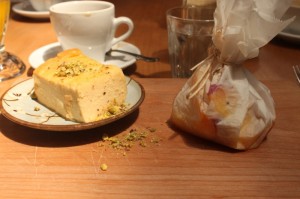 top. The brunch menu also offered some interesting concoctions, from hotcakes (which our friend Helen opted for) with a berry compote to nectarines baked in a paper bag, accompanied by a ricotta and pistachio cheesecake which we had. The added bonus at the end were the rows and rows of chocolate offerings which ranged from brown paper bags filled to the brim with chocolate buttons to large slabs of dark, milk and white covering every cocoa percentage (up to 99%) and bean variety you could ever dream of.
Manchester Press, 8 Rankins Lane, CBD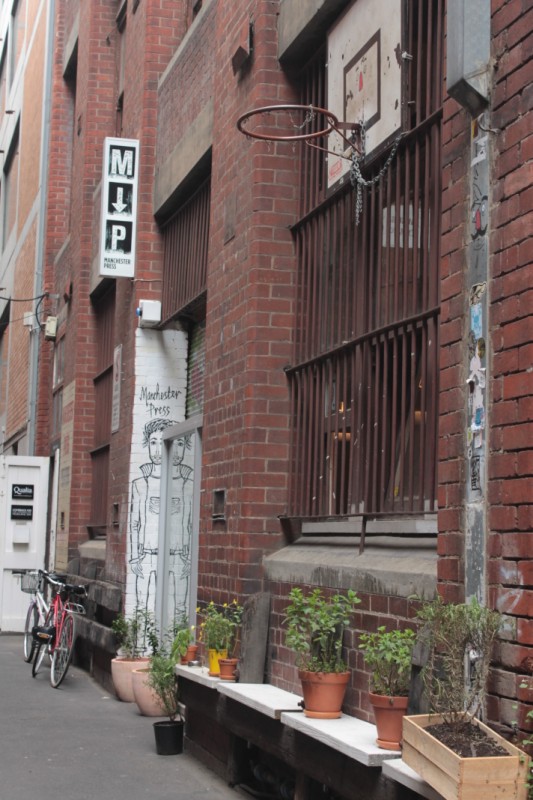 The yearling Manchester Press can be found nestled at the end of Rankins Lane (just off Little Bourke Street), looking pretty with seed boxes on its window sills and bikes lining its brick walls. Inside is another quirky ex-warehouse operation with shabby-chic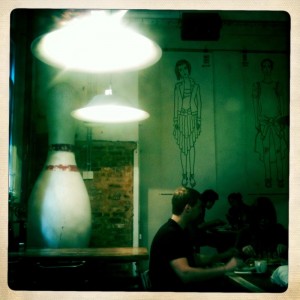 school furniture, and a fashion/tailoring edge to its decor with measuring tapes detailing the tables and fashion sketches lining its walls (Captains of Industry, a tailor come coffee shop come gentleman's hang out is just one Laneway along so perhaps MP's design choice is a nod to C of I's success). Y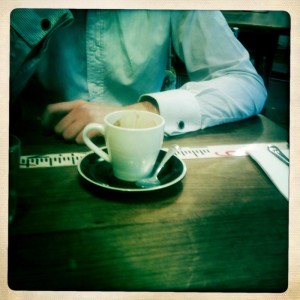 ou may not be able to get your shoes shined or your hair cut at Manchester Press but it is the place to go for good bagels and great coffee. In typical Melbourne style, it also has its own signature blend (8-oz) which is roasted in Brisbane.
The open bagels are impressively filled and the (long) mac we ordered was smooth and delicious. We've since heard from a friend that Manchester Press also has some of the best foam art in town with Picasso style nudes known to grace the froth on occasion. Sadly we weren't in luck on the foam art front this time but MP definitely gets the prize for taking the 'art of coffee' to a whole new level on the taste front alone.
1000 £ Bend, 361 Little Lonsdale St, CBD

Another resident of Little Bourke Street, this laid-back informal meeting place is popular with after-workers and university students alike. It's a ramshackle collection of mismatched furniture, comfy sofas and armchairs, cobbled together with board games, fish tanks, magazines and chalkboards. Upstairs there is a cinema screening an interesting mix of independent films and at the back, (and accessible by walking out of the cafe and down the adjacent laneway), is a gallery space which is also available for rent, complete with its own red carpet that trails a few metres down the cobbled lane making those who stumble upon it, feel truly special.
De Clieu, 187 Gertrude Street, Fitzroy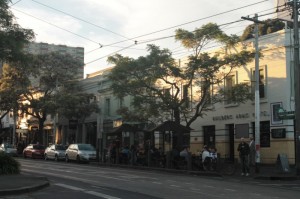 Part of the increasingly smart Gertrude Street set, 'De Clieu' adds some French-style chic to the first suburb of Melbourne. It's part of the Seven Seeds outfit, which is itself a popular and much written-about coffee house hidden in one of the maze of streets which form the Carlton university district.
'De Clieu' is a congregation hub, packed to the rafters most days with a vibrant clientele consisting of groups of friends with bikes, dogs and babies in tow. The coffee was good, the flag stone shop cool and the leafy village street atmosphere pleasant.
Erskine River Tea House, Lorne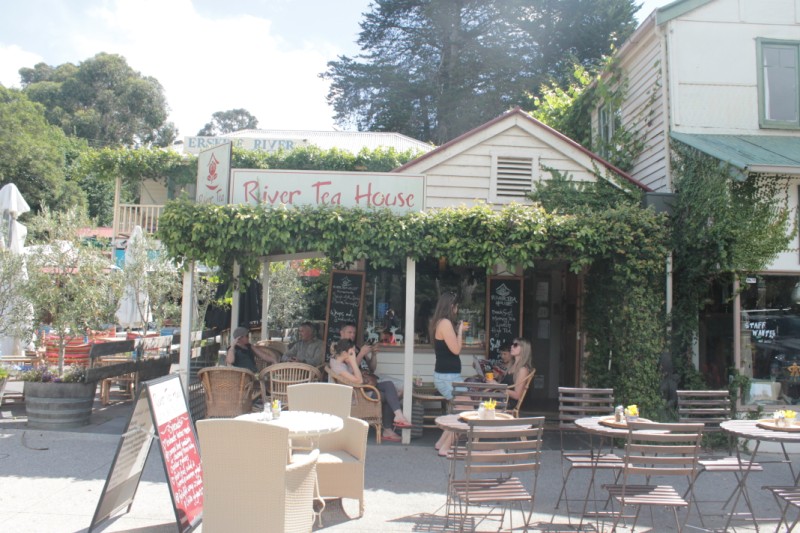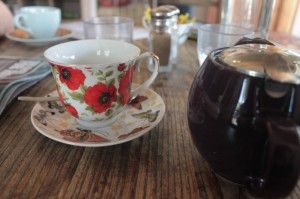 Located a reasonable drive to the southwest of Melbourne along the Great Ocean Road, the Erskine River Tea House in Lorne is definitely worth a visit for its charming, laid-back 'Sunday afternoon in the country' feel, aided by delicious home-made scones and an impressive selection of tea and coffee. Our drinks were served in vintage mismatching teacups and saucers and the staff were friendly and relaxed. It's a very short walk to the beach, river creek or waterfall if you feel the need to walk off some calories afterwards.
The Convent Bakery, Abbotsford Convent, 1 St Heliers St

The Abbotsford Convent is a wonderful creative enclave that provides space for many small art projects, galleries, presses and organisations alongside some great little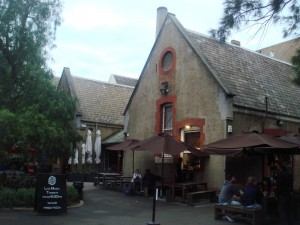 eateries and bars (such as the infamous Handsome Steve's House of Refreshment on the first floor of the main building). For coffee, however, you need look no further than the front gate where the Convent Bakery is located. Their freshly-ground coffee and enticing range of cakes make for the perfect break in between explorations around the maze of convent buildings and their beautiful gardens.
The Cafe at Ceres, 8 Lee St, East Brunswick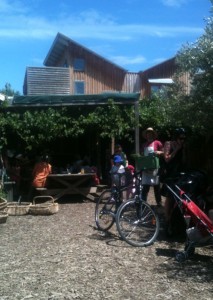 Organic teas, coffees and pastries are the order of the day at the bustling CERES café. Set amongst the market stalls, organic shop and chicken (or chook) pen of Melbourne's premier environmental community centre, this earthy café feels a world away from its city neighbours. Its pastries are sweet and cr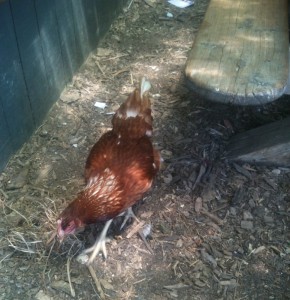 umbly and its organic tea and coffee selection – best enjoyed while relaxing on one of the generous wooden benches under the grape vine – isn't bad either. On market days there is usually a band playing to entertain resting shoppers, though the chicken escapees do a good job of that too.
More…
If you're keen to read more about Melbourne's café scene, our friend Helen Caldwell has also been writing about her discoveries…