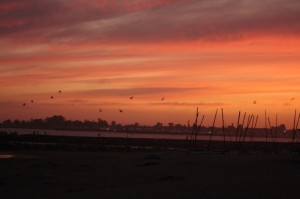 We arrived in Santa Cruz just in time to catch a stunning sunset. Living up to its 'free and easy' reputation, the beach was filled with barbecues and the air of wood smoke as people began to light the first beach fires and open their second or third bee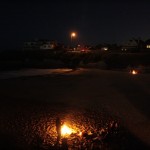 rs of the evening. Unable to get into the hostel which I stayed at when I was here five years ago, we settled on a 'cottage studio' (more basic motel) with a kitchen slightly out of town near Pelican Point. The new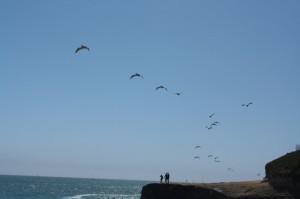 owners had taken the place over earlier in the year and upon arrival did not seem typically 'Santa Cruz' in their attitude. One of the first things the lady asked us was whether the UK government had been erasing the weather maps like they had in the US. When we asked her what she meant, she said that 'the children of America' were being brainwashed about 'all this global warming rubbish' and were at risk of being poisoned by the mercury in energy-efficient light bulbs to boot. She didn't seem interested in discussion when we showed signs that we might not agree with her point of view so we left it at that but the place had a slightly creepy vibe afterwards and we decided to spend as much time outside as possible.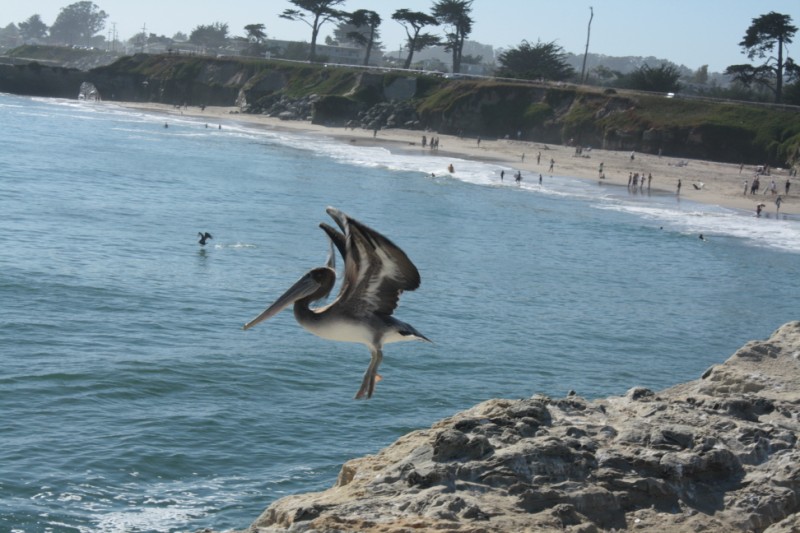 Santa Cruz itself is an interesting sort of melting pot, throwing together a mixture of tourists seeking upmarket shops and restaurants, tourists seeking amusement parks and fast food, surfers, wildlife enthusiasts, health freaks, spa/inner
cleansing obsessives, drug dealers and addicts and the homeless (homelessness here is often through choice rather than circumstance). At night, bar hunters and raw jui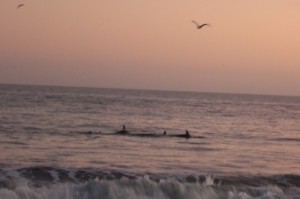 ce drinkers share the pavements with those who have seen slightly too much of a good thing and now rant, rave, glare or babble at anyone who crosses their path, while those with sleeping bags in hand make their exodus to the beach to find a sandy bed for the night. The wildlife here was a high point for us, with sea-lions peppering the rocks, sea otters bobbing amongst the kelp, brown pelicans flying overhead a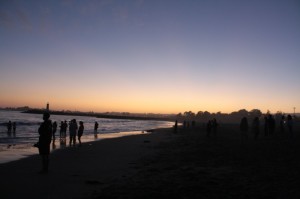 nd dolphins chasing fish right up to the shoreline in the evening. As the sun goes down, the beaches seem to stand still for a moment, a brief pause to mark the transition between the sporting activity of the day and the celebratory activity of the night. It's usually not long before somebody sets off the first firework, the starting pistol which lets the town know that the party is starting on the beach.