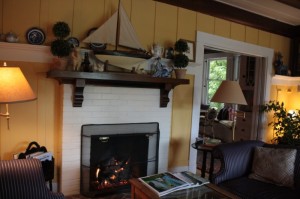 Carmel is as it sounds: a gentle, sweet seaside town which reminded me slightly of certain pockets of the Isle of Wight (especially when the sea mist was in). We stayed in a cosy bed and breakfast, complete with porch and rocking chair, just down the road from the beach which stretches the entire length of the town. Originally set up as an artists' colony by those escaping the earthquake damage in San Francisco, Carmel clings to its heritage in the form of expensive art shops and cafés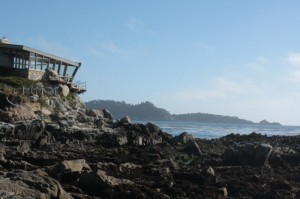 and links to authors and poets such as Jack London, Sinclair Lewis and Robinson Jeffers. Oddly enough Jane Austen is often featured on this list too, which I found a bit strange. There is a shop in town called 'Jane Austen at Home' (which sells British style antiques and memorabilia) so we stopped by one morning to ask the lady who runs it if she knows what this connection is. She sighed when she heard the question and asked if we could keep a secret before exclaiming – 'it's absolute bullshit is what it is'. She said she has no idea where the reference came from and she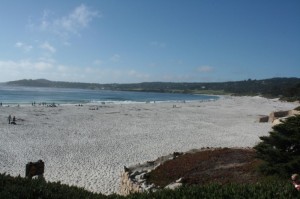 personally wishes it would stop because she has had coach loads of tourists in the past who come in asking her which things in her shop Jane Austen had personally touched. There is a large oil painting of Cardinal Wolsey on the wall and she said that people often ask, in an awed tone, whether that is Jane Austen's father and are quite disappointed when they find out it is only one of Henry VIII's chief advisors. If she was more willing to play along with this skewed version of history, she could probably make an absolute fortune but for the moment the Royal wedding and jubilee tea cups will have to pay the rent.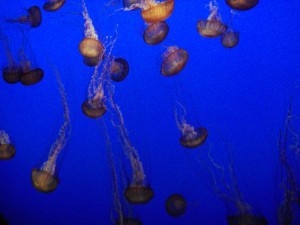 Whilst staying in Carmel we visited the Monterey Bay Aquarium, which has become something of a childhood mecca for me ever since my cousins brought me back a 'save the whale' t-shirt from there in the 80′s. Aptly for an operation which is housed in an ex-sea food cannery building, it is currently doing its bit to promote sustainable seafood across the US with the pub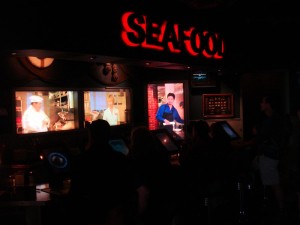 lication and distribution of pocket sized cards listing sustainable options next to those it is important to avoid (the guide is updated twice yearly based on research conducted by the aquarium foundation's scientists and varies from coast to coast). The theme carries on inside with an interactive 'Real Cost Cafe' exhibition where you sit on a diner chair, place your order and watch videos of chefs letting you know what impact your order would have on the ecosystem.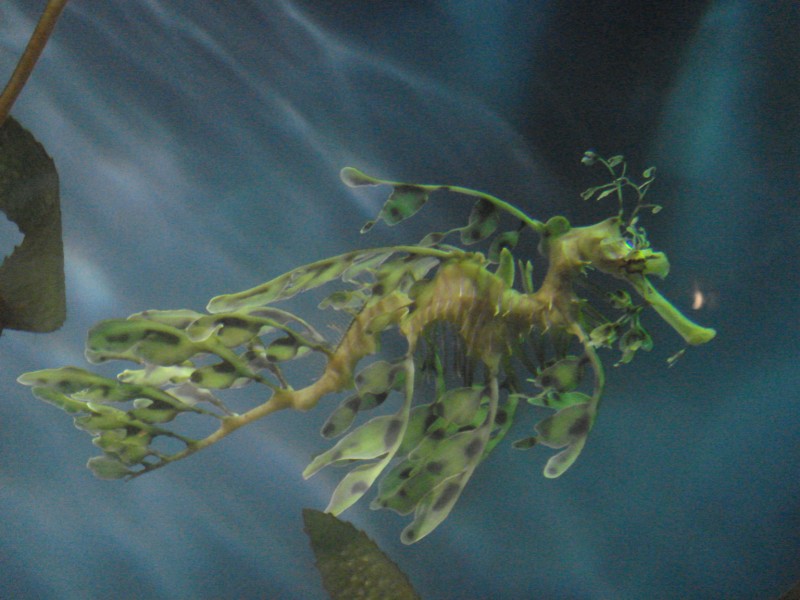 Amongst the aquariums many tanks, there are awe inspiring creatures where you can see everything from sunfish and sharks to a 'sea dragon' (related to the seahorse but with beautiful seaweed-like fins). The jellyfish and the seahorses were particularly captivating – so much so that we overheard one woman exclaim "Wow, it's just like Disney". Another interesting exhibit they had on was called 'Hot Pink Flamingos' which was actually centred on climate change. They had re-interpreted propaganda posters from World War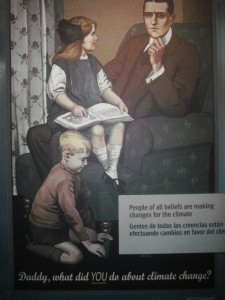 I, with slogans for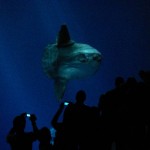 the new 'war against climate change'. There were also opinion polls all around the room asking people how they felt about climate change 'this week' (37% worried, 17% discouraged; 13% hopeful, 12% unconcerned; 12% curious and 9% unsure) and who they saw as being most responsible for solving the climate crisis in the US (notably, 49% of people thought the individual; 29% the federal government; 12% businesses and 11% local governments). At the end of the exhibition there are aquarium docents around to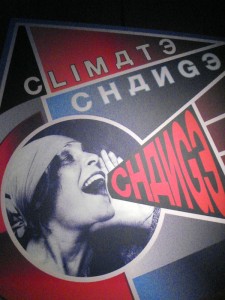 answer questions. They were all quite excited, as a group of 'Pacific Voyagers' had just been to the aquarium and were sailing out of the bay in seven traditional 'vakas', each with two distinctive red triangular sails which we could see out of the window. They were due to continue their voyage along the coast in the same direction as us for the next three weeks, so we hoped to be able to catch up with them at some point and hear their story. Monterey itself is still at heart a 'working' town, though the Cannery Row days that John Steinbeck wrote of are well and truly over. Old factory buildings now house multi-storey car parks, tourist shops and seafood restaurant chains such as the 'Bubba Gump' shrimp company and Joe's Crabshack, which somehow feel a bit tasteless after visiting the aquarium. The next day, we decided to forgo the tourist towns in favour of packing a picnic and venturing to one of the national parks which thankfully abound along the Californian coast.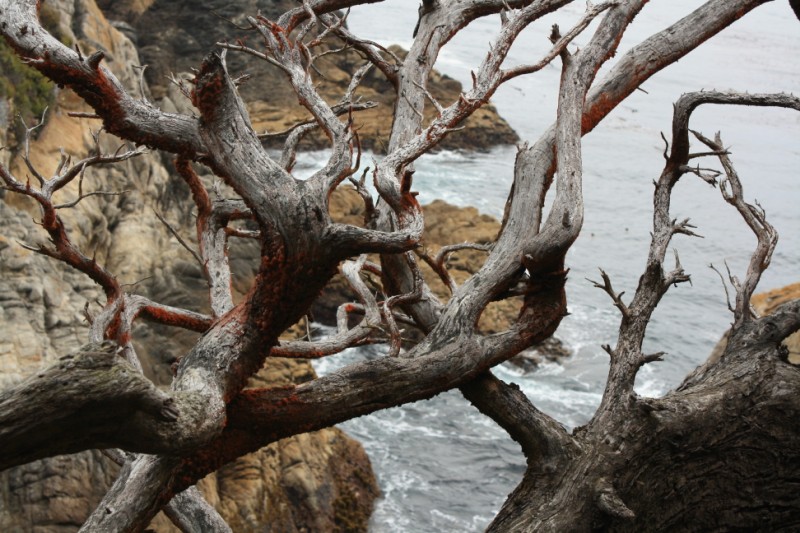 Point Lobos, named after the sea wolves (sea lions) whose howls were heard by sailors in the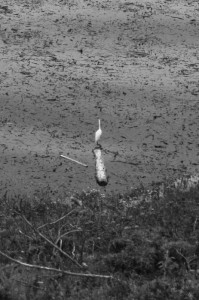 dark, is a beautiful rugged stretch of coast just to the south of Carmel. Ansel Adams, other photographers and artists favour it for its light and landscape formations which change from gnarled, salt crusted bark forests to Cypress and Pine groves.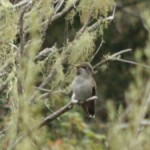 Wildlife really does thrive here and while taking various breaks along the trails we spotted Hummingbirds, Guillemots, Turkey Vultures, Great Egrets, Black-Crowned Night Herons, Black-tailed Deer, a glimpse of a Bobcat, Sea Lions and a particularly chilled out looking Sea Otter sharing rock space with an indifferent Harbour Seal. The Carmel Bay area is often referred to as the gateway to Big Sur and it certainly serves as a wonderful taster of the rugged beauty which lies ahead.