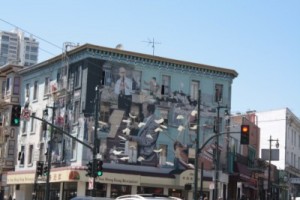 City Lights  (261 Columbus Avenue at Broadway, CA 9413)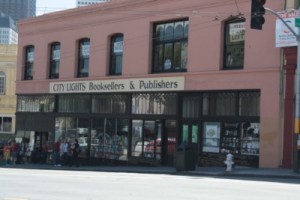 This independent book shop/publisher needs little introduction being one of the more famous names in independent book selling across the wo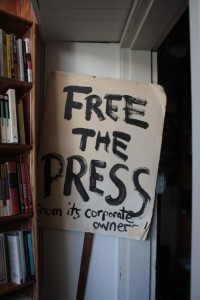 rld. It was started back in 1953 by poet Lawrence Ferlinghetti (who was famously charged under the obscenity act for publishing Allen Ginsberg's Howl), quickly becoming a home for beat poetry and a legendary rendezvous spot for musical and literary greats. It was started as 'a place where booklovers from across the country and around the world (could) come to browse, read, and just soak in the ambiance of alternative culture's only Literary Landmark' and although you are now stopped at the door and asked to remove all backpack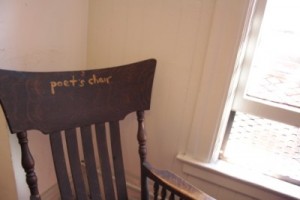 s/large bags before entering in case you steal something, you are at least still allowed to sit (or rock) and read any books from the shelves at your leisure.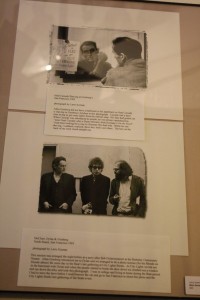 The selection on offer is rather eclectic with an emphasis on quality publishing which aims to promote critical thought and stimulate debate. While we were there, a lecture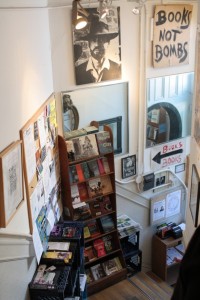 r had brought his international summer class students to the shop and was encouraging them to choose a book by an author from a nationality other than their own, who they had never heard of before. Other browsers were there purely for the beat generation connection but as this is cleverly housed on the top floor, which is almost entirely dedicated to poetry, it is difficult not to move away from the Kerouacs and the Ginsbergs to the other wonderful works on offer. Poetry is still very much the jewel in the crown here and  there are even plans afoot (pioneered by Ferlinghetti) to create a 'Poets Plaza' on nearby Vallejo Street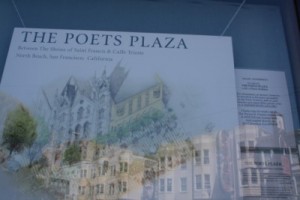 , which given the general lack of appreciation for poetry in bookshops/mainstream publishing and media, sounds like an interesting project.  They are currently looking for volunteers/donations/support for the project, information for which can be found here.
Reader's Café (Building C, South End, Fort Mason Center, 94123)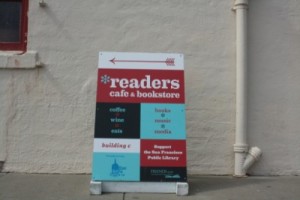 We stumbled upon this bookshop café after walking for 45 minutes out of down town San Francisco in search of the vegetarian restaurant Greens. We are really glad we did because this place, along with the other art/drama spaces housed at Fort Mason, were something quite special. The motto here is 'drink coffee support libraries' as proceeds from the café and book bay bookshop go towards supporting San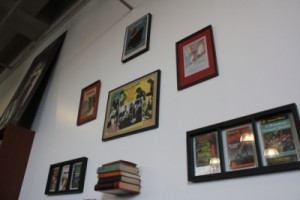 Francisco's public  libraries (an interesting scheme given the cuts to libraries currently going on back in the UK). The food/beverages on offer such as the Blue Bottle coffee and the Red Blossom tea are all from Bay area businesses making this another locally focussed enterprise but what really capped it off for us were the lovely people manning the café –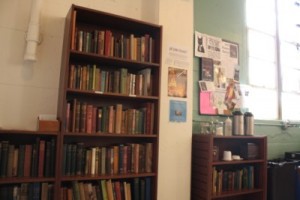 Kristina and Hanna. Not only did they have great music playing (Tom Waits, The Smiths and Joni Mitchell records were strewn across the counter) while kindly plying us with coffees and pastries but they were really interesting to talk with too.
The adjoining bay bookshop is a treasure trove, housing everything from vintage folk magazines and multiple copies of all seven Harry Potter books to what is reported to be 'the best (uncurated) selection of used cookbooks in the city'.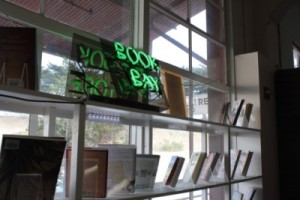 The mish-mash of books only adds to the quirkiness – in what other bookshop would you find Jeremy Clarkson and Howard Zinn housed next to each other (a proximity which could not be more ironic). Would be great to see something similar get up and running back home – only perhaps with less Jeremy Clarkson.